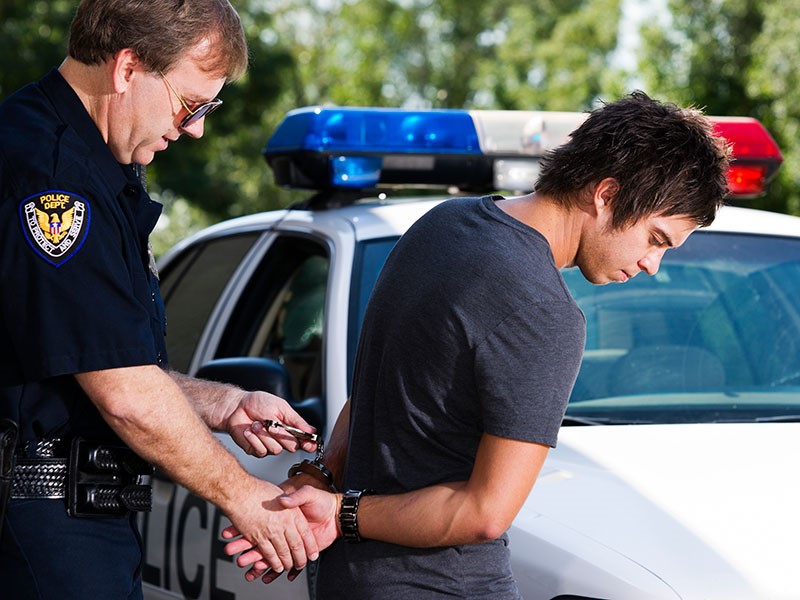 Even with excellent guidance and attentive parents, teens sometimes make mistakes that result in an arrest. If this happens to your teen, you'll likely feel both overwhelmed and frightened. As a parent, you may be wondering whether or not it is best to free your child as soon as possible or let him spend some time in jail learning his or her lesson. Here is some guidance for making this difficult decision.
A Technical Note
It is important to note that the concept of bail does not always apply to minor children. Although children are typically released to a parent or guardian soon after arrest, some jurisdictions hold minors until their court appearance. Be aware of this in the event you choose to collect your child and are told you cannot. Therefore, most the information in this article applies to children at least 18 years old.
To Bail or Not to Bail
It is tempting to let your teen spend a night in jail to impart a lesson, but it is important to consider their location first. If your teen will be kept overnight in a small local facility, letting them spend an uncomfortable there night may work well. Jails are known to be dangerous places, however, and your teen could be housed with the general prison population. As a result, it is generally a good idea to retrieve your teen as soon as possible after the arrest.
Next Steps
Once your child is safe at home, you'll need to start preparing to deal with the arrest's legal ramifications. The first step is to contact a criminal defense attorney from Thomas A. Corletta or a firm in your area who can analyze the situation. It's also wise to find a counselor or support group for both yourself and your teen. A lawyer will know what your next legal steps will be, but there are emotional consequences to an arrest as well, making it important to find support for your family.
Making It Stick
Due to the potential dangers in prison, you should bail your child out of jail as soon as possible after an arrest. That doesn't mean, however, that you shouldn't take action to make the experience as unpleasant as possible. Make it clear to your child that you love him and plan to stand by him.
Make it equally clear, however, that your unconditional love and support do not mean there won't be consequences. Make arrangements for your child to pay back or work off the money you spend on his criminal defense. If appropriate, insist on drug and alcohol counseling for your child and consider whether or not punishment above and beyond the legal ramifications is necessary.
If you receive the news that your child has been arrested, you should bail him or her out unless you can guarantee his safety in prison for the night. Stay calm and get the proper legal help. You can always correct your child as you feel necessary at home, but make sure you get them there safely first.
Author's Bio:
Anica is a professional content and copywriter from San Francisco, California. She loves dogs, the ocean, and anything outdoor-related. She was raised in a big family, so she's used to putting things to a vote. Also, cartwheels are her specialty. You can connect with Anica here.