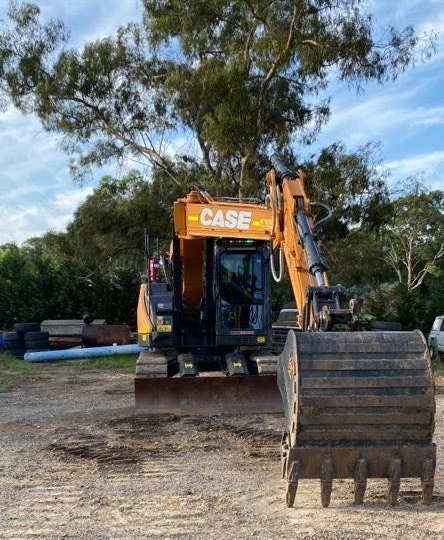 For earthmoving several tools are used and you can notice these in local excavations in Sydney or Central Coast. Here, we will describe these tools so that you get an idea of what they are comprised of and how the excavators use them.
These are sometimes called Backhoe loaders and are widely used in Sydney earthmoving. This equipment has tyres mounted with a shovel in the front. In the rear end, they have a bucket attached to the arm.
The loaders look very much like the tractors that are used in farms. They are extremely mobile and can be used in urban areas. These medium-sized machines can be used for a variety of excavation works such as placing pipes, digging trenches, lifting up debris materials, etc. Some loaders have buckets that can be retracted for other activities that are related to excavation.
This machine can be noticed in any and every excavation work. This is a heavy-duty versatile machine that can be used for a variety of purposes. The bulldozers can move huge amounts of soil or debris for construction. These machines are equipped with a large metal plate in their front portion. This can be moved up and down by the driver. This plate can also reach up to a certain depth that helps in lifting the debris and the soil.
In Sydney as well as in an excavation in Central Coast, you can see this particular machine. Like the backhoe loaders, there is a tyre mounted that can skid on its axis. It is a small-sized machine and is used in construction sites where space is an issue. The tyres that are placed ensure a small impact on the sites of construction. These loaders also limit the compaction of the soil.
For getting a good grip on mud and snow, these machines are the best choice of the excavators. Moreover, this machine provides the flexibility of using different types of attachments.
Trenching equipment is a machine that is exclusively used for digging trenches. Trenches are dug for drainage, laying pipes and cables. The trenching equipment uses the conveyor to dig and deposit the soil on the sides of the trenches.
Several types of trenchers are available on the market and they are used according to the requirements or the project.
This is tractor shaped equipment that has the capability of loading, hauling, and discharging the dug up material in layers. It has a sharp front edge for cutting soil. The dug up materials can also be transported to other areas with these machines.
For excavating the areas near a lake, sea, or river, dredgers are used. These machines are specifically used for the construction of the dams, shorelines, and other things near water bodies.
For the ripping of rock, this equipment is used. This is an affordable alternative to the drilling and blasting in excavations. This machine can be a towed type one or a wheel mounted one depending on the excavation.
So, these are some of the machines used in Sydney earthmoving. There is more on the list but we will discuss them in another article.
Author's Bio:
The author is the owner of a company that provides excavation in Central Coast and Sydney and provides consultancy to construction companies before beginning earthmoving work.