Kids always get turned on by the idea of face painting for their parties. Having a funny and interesting face on a party meant for children is something that even parents want to click and frame as their best childhood memory.
Hiring expert face painters who can handle the kids and can create fantastic face paintings should be the prime criteria to be considered in this case. But, that is not all. You can let the painters associated with face painting in Sydney create the designs, or you can search for design options to make your child look amazing.
Once you start searching for the creative ideas or designs that can be used in face painting, you will get to know that the options are many. But, do all of those will be perfect? Well, it depends and varies.
First, you need to consider the number of kids you have in your party before finalising the sorted out options. Secondly, you need to segregate the age groups of the kids who are in the majority of numbers in the party. Thirdly, you are also required to take a headcount of girls and boys separately or else you can also go for creating unisex face painting designs as well.
Here are some most popular choices of face painting that you may consider and plan with the painters you have hired for any particular event.
Animal Faces:
The idea of getting the face painted with animal faces is quite popular among kids. Tiger, cat, rabbits, dogs, snakes and butterflies are some of the most popular choices while you are considering the face painting for kids. Ask the children to spell out their favourite animals and let the face painters draw it right away.
Prince & Princess:
Another idea that kids love is to become the fairytale prince and princess they have read in their storybooks. Let your little girl become the Cinderella of the party in perfect princess attire with the painting on her face.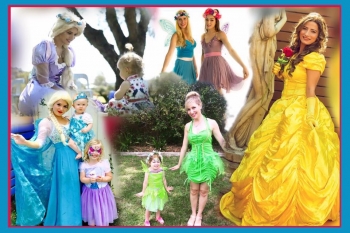 Action Heroes:
Kids aspire to become their favourite superheroes and try to imitate them whenever they get a chance. Let them fulfil their dream for one day by giving them the face painting makeover. Be it Spiderman, Superman, Batman or the pirate attire - the kids are sure to love the ideas. Especially, if you are keeping backyard laser tag in Sydney in the party agenda, let the kids turn into the action hero and get into the spirit of the game.
Make Sure the Face Paint is Non-Toxic
A lot of face painting chemicals available in the market are full of toxic chemicals that can do serious harm to your child. So, make sure you check the paint that is going to be used. Relying on a popular and trustworthy company will prove to be an ideal decision. Check the labels and make sure the paints are completely paraben free. You can also ask the painters to use face paints that are developed from fruits and vegetables or any other natural elements to ensure complete safety for your little angel.
Let the cute face of your little one become the canvas so that they look more adorable with face painting.
Author's Bio:
The author is directly associated with party entertainment element suppliers and have arranged backyard laser tag in Sydney for some parties. Face Painting in Sydney is another speciality service the author provides that are dealt with experienced and professional face painters.