The demand for taxi-booking apps is increasing in the digital world as people want services as easily as possible. As the world is developing people prefer to avoid the endless problem of tragic, parking, and maintenance of their vehicle by booking their taxi.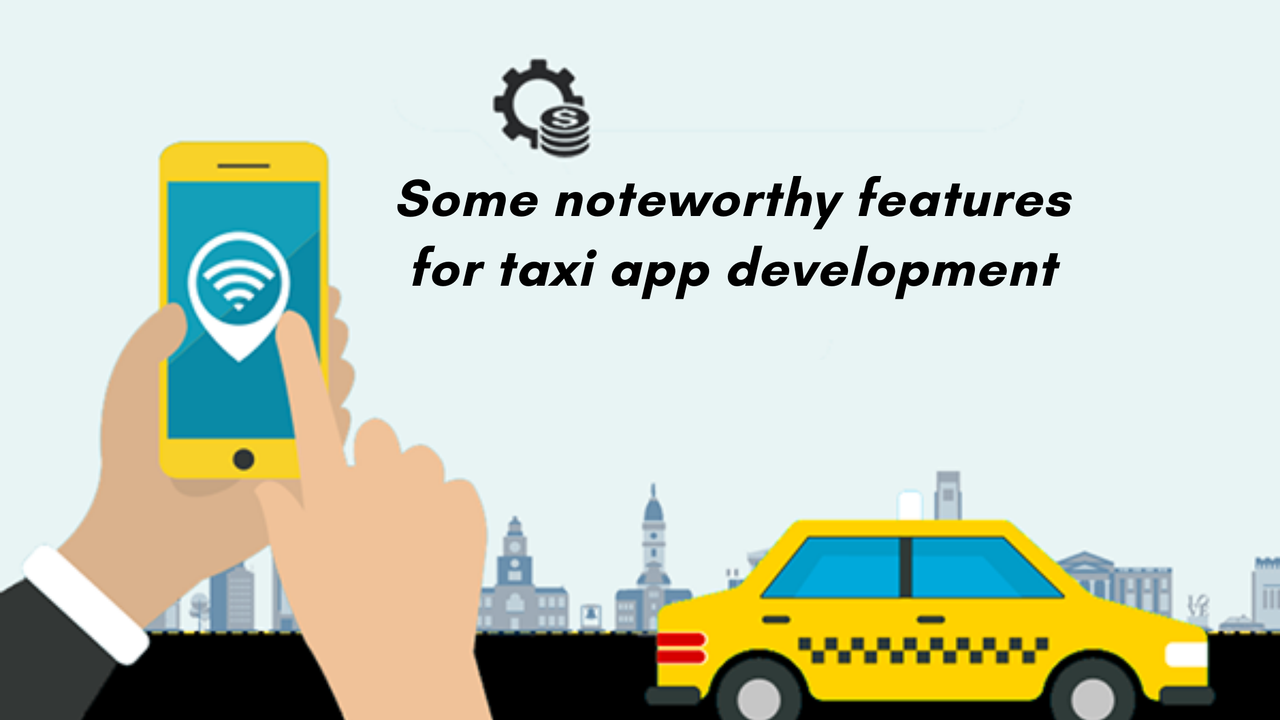 Basic functionalities of the Taxi booking app:
Requesting a taxi
The user enters the pickup and drops address for booking the application. Then they will have to decide the method to complete their payment and request additional services if any.
Matching with the driver
The driver will receive the request and decide if they want to accept that ride or not. If they accept your request then you will see the drivers and car details. Some applications will display the car's movement and estimated arrival time to your destination. If they have rejected the request then it will be allocated to other nearby available drivers.
Your Ride
The system tracks the vehicle in real-time and informs if it is delayed in any case. The driver starts the ride once you sit in the car which will start your navigation towards your destination and where the car is moving.
Payment Process
Today every application enables customers to add their cards for payment for faster transactions. Once the ride is complete, the driver ends the trip and the passenger will complete the payment by the method selected by them earlier.
Rating
The passenger and drivers are allowed to leave feedback about each other in the application. These can help drivers to gain incentives and passengers to know more about their driving service.
Features you cannot miss out on:
Registration for Drivers and Passengers
During the taxi booking app development process one should ensure to provide easy registration through social media platforms, emails, or contact numbers. Create a profile for the user and display the necessary services for both passengers and drivers.
Authenticate and Verification
Ensure that the details added by the users are correct through different methods. This is very important on the driver's side to check if they have the valid documents and license of their vehicle.
Editing and Updating Profile
The application should give freedom to edit name, contact details, email, and more easily. It should enable drivers and passengers to view each other profiles for recognition purposes. This gives them a sense of security as they know the history of drivers and ratings can help them decide if they want to be on board with them.
Matching
This is a complex algorithm that is based on various factors like location of the passenger, driver's status, nearby available drivers, car models, and more. Some applications give users the freedom to select their driver manually while some give this choice to the drivers.
Navigation
GPS tracking is the most important feature of taxi app development because everything is built around it. It allows connecting drivers and passengers with each other as it draws a path between them. It also helps in finding the best route to the destination with the estimated time taken.
Notifications
This is a user-friendly method that notifies users and drivers about important events. This can be done using SMS, email, and push notifications.
In-Built Chat and Calling Options
Allowing users to connect using call or chat is the best method to engage them. Ensure that you have set the privacy terms and do not share any personal details while contacting the drivers or passengers.
Display approximate charges
Both drivers and passengers should be aware of the fee for their travel. This is generally done on the server-side which is based on various factors like distance, cost of fuel, discounts, car model, weather conditions, and many other factors that can affect the ride to the destination.
Completing transactions
There are many payment gateways available in the market that can be integrated into the application. Providing additional methods to complete transactions makes it easier for users to complete payment.
Rating and Feedback
This section is important to maintain the level of service that is provided through your platform. Drivers will lower ratings or negative feedback might lose their services through the application. Passengers with low ratings will find it difficult to connect with drivers nearby. Analyzing the ratings can help you find the strength and weaknesses of services and make improvements if required.
Drivers and Passengers History
Both your users should be able to view detailed statistics about their previous trips including date, cost, driver details, passenger details, car information, time, location, ratings, and more.
Summary
We have shared with you some important features that a taxi booking application must have and are demanding in the digital market. Let us wrap it up a little more for you:
Passenger Side Application
Setting pickup and drop location
Add, edit, and update personal details
Get personalized notifications related to their rides
Selecting their ride models as per their comfort and requirements
Add multiple addresses if required
Driver Side Application
Getting requests from passenger
View relevant information about their passengers
Advanced route details and charges
Ability to accept and deny requests of passengers
The taxi app development process is a tricky thing if you don't have the right team for your support. Research about the market demands and look for a professional team that is already dedicated to the field of application development. Decide the scope and build a roadmap to develop your application for better results. Discuss with experienced developers about your idea to build strong strategies to gain high returns and generate leads. Reach us as we can help you build and grow your business from scratch.
Author's Bio:
Hello, I am a Senior Content Writer. I am also making a notable contribution to the Australian Startup Community.