Psychological health issues have steadily been on the rise. The best method of dealing with such problems is via therapy. Nevertheless, not everyone can access high-quality traditional therapy. It could be due to factors such as location, time, and cost, among others.
The availability of online therapy specialists has enabled many people worldwide to receive help with mental issues. People can now find consultancy services with licensed professionals through text messaging, video or audio chatting, and live video meetings. Thanks to such technological advances in internet technologies, anyone can receive psychiatric services with many conveniences.
But before hiring an online psychiatrist, there are some factors you need to consider beforehand. The internet is awash with many scammers as well as substandard companies that offer poor quality services. Factors to consider while looking for online help include confidentiality, treatment quality, cost, customer support, and ease of use. This review, therefore, offers a precise comparison between the services offered by Talkspace and Calmerry.
Talkspace: An Overview of the Platform
The firm clearly understands the difficulty people go through while seeking the ideal therapist traditional counseling services. For this reason, they offer a wide range of customized counseling services to clients regardless of their geographic location. The company has also succeeded in attracting highly skilled counselors in most areas dealing with mental disorders. What's more, they have created a network consisting of thousands of professional therapists.
Before being hired, all therapists must undergo thorough background checks to ascertain that they can offer the best online therapy. Besides, they must possess the appropriate licensing. They must also have attained a minimum of 3000 hours of hands-on experience. Additionally, the firm has a highly efficient advisory board that assists it in addressing issues that might arise and ensuring quality.
How Their Setup Functions
The company has an extremely user-friendly website that makes it extremely fast and simple to obtain online counseling. You need first to create a free account to obtain help. It can either be done online or via their app available in both the iOS Appstore and Android Play store. Use your email and password to register.
Next, you will be offered free consultation whereby an agent informs you about the available services and answers your questions. After that, you will be matched with an appropriate specialist. The firm uses a predictive modeling algorithm to match clients with therapists. Once linked to a specialist, you can interact via messaging, live video sessions,and telephone calls.
The platform offers vast mental and psychological health services. They include:
• Anxiety management;
• Stress;
• Depression;
• Couples therapy;
• Low self-esteem.
What Pricing Plans Are Available?
TalkSpacehas three pricing options depending on the amount of session time you require per month. A client can receive a maximum of four sessions each month. After that, you will be charged an extra $65 for each additional session. Their plans are as follows:
Unlimited Messaging Therapy Plus
This plan costs 65 U.S.D per week. Clients are offered unlimited audio, text, and video messaging for purposes of correspondence with an online therapist. But deals often emerge from time to time.
Unlimited Messaging Therapy Premium
A subscription to this plan goes for $79 each week. Within this package, you will receive all offers present in the plus package in addition to a single live video session worth 30 minutes each month.
LivetalkTherapy Ultimate
It is the most expensive plan that goes for $99 a week. Here, you will be offered all the daily messaging services, plus four video sessions a month, each lasting for 30 minutes.
Calmerry Online Services Review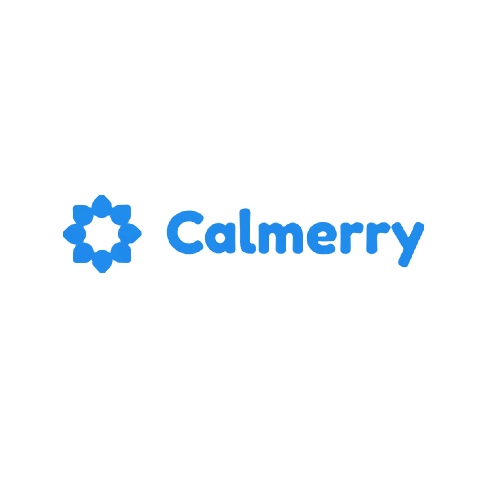 The platform is highly reliable foronline counseling. It avails a safe place that people can voice out their issues without the fear of getting exposed or judged. Their primary belief is that there is no issue too small to ask for assistance. One distinguishing feature of this company is the concept of "joining the dots." It involves large networks that help share experiences to assist people in finding solutions or advice to their troubling issues.
Furthermore, all their therapists are fully licensed and will utilize various techniques to address different issues affecting clients. It ensures that everyone receives specialized help. The range of services offered include:
• Career counseling
• Self-esteem therapy
• Relationship and couple's therapy
• Grief counseling
• Emotional abuse therapy
• Trauma, etc.
How to Access the Services
Before gaining access to any services at Calmerry, you need to create an account. This process is free of charge. Next, you will complete a questionnaire whereby you give full details about your problem. It is only then that you will be assigned a specialist to address your specific need. It is usually a fast process that gets done within a single day.
After the above process, you will be able to get in touch with your online therapist and schedule 30-minute therapy sessions. The available communication channels include live chat, phone call, video chat, and text messaging. Better still, if you are not contented with the service offered by a specialist, you can switch to another one. This provision is aimed at ensuring each customer attains the best assistance to their satisfaction.
At Calmerry, there are different counseling plans a client can choose from depending on their budget and specific problem. After selecting your desired plan, you are supposed to deposit your payment through the availed means. The company supports major cards, the likes of MasterCard, Discover, American Express, and Visa. Charges are usually made weekly and start from $45. If you wish, you can opt to pay for full-year online therapy sessions. This option is usually cheaper in the long run.
Their customer service is highly effective in helping customers with their problems. They are available full-time and can be contacted through various means. These include live chats, emailing, phone calls,and text messaging.
Sign Up Today for Top-Class Help
Attaining the best online therapy available is crucial to ensuring that you solve all your mental and emotional issues. By enlisting services from these two companies, you are guaranteed to obtain the most professional guidance and counseling therapy online. Likewise, you obtain maximum value for your money.
Author's Bio:
Kate Skurat
Licensed Mental Health Counselor
Washington, United States
Kate has a B.S. in Psychology and M.A. in Clinical Psychology from Pepperdine University and has worked in healthcare since 2017. She primarily treated depression, anxiety, eating disorders, trauma, and grief, as well as identity, relationship and adjustment issues. Her clinical experience has focused on individual and group counseling, emergency counseling and outreach. https://www.linkedin.com/in/kate-skurat-5348381b9/