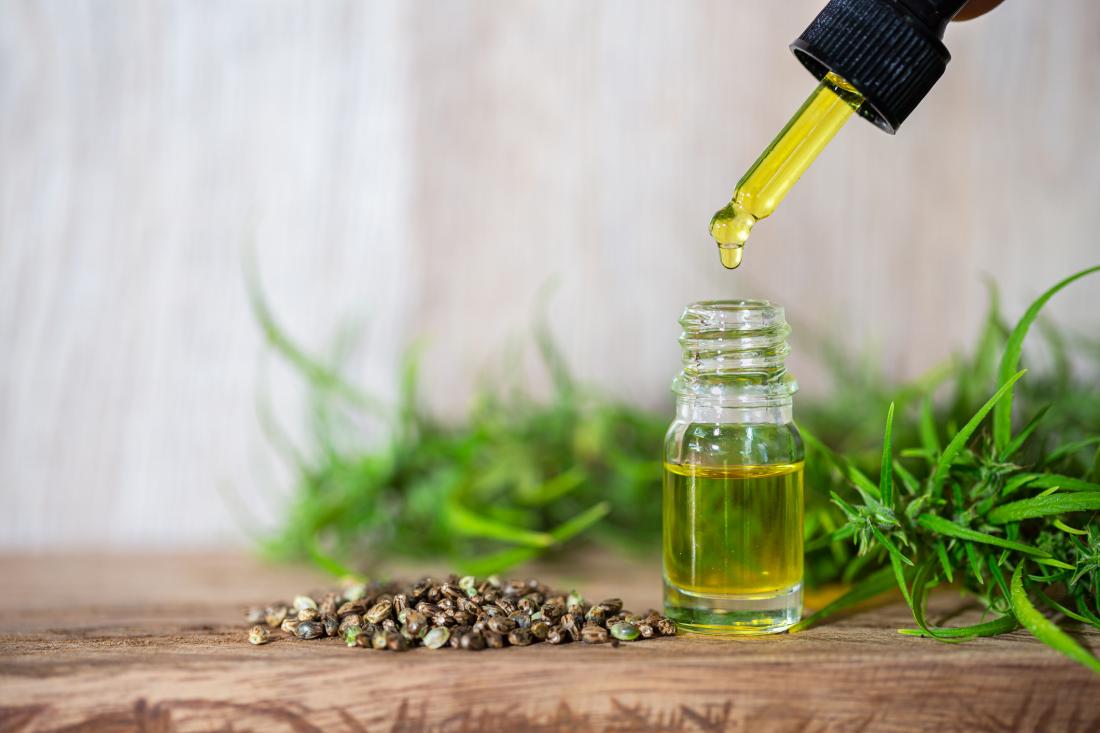 Perhaps you are currently looking for a herbal remedy yourself or you have heard of CBD oil and are curious about what it is actually about.
CBD is on everyone's lips today, and rightly so! We receive an incredible number of positive customer experiences every day and CBD is also becoming increasingly important in science. With initial research, however, it quickly becomes clear: The market for CBD products has grown strongly in recent years and even months. Customers, in particular, find it difficult to differentiate between isolated CBD, CBD extract, CBD oil and hemp oil. Since CBD oil is often brought into context with the intoxicating THC, the uncertainty regarding safety, effectiveness and CBD oil dosage is understandably high. You buy CBD easily for your medical treatment from any online CBD store like HempWorx Arieyl etc or nearby CBD store located in your local area. And before buying CBD oil or any other CBD product you must need to check the store reputation and quality of products. Read Arieyl Review By Clicking!
In this article we would like to explain the differences between the terms CBD isolate, CBD oil, CBD extract and hemp oil and bring you closer to the advantages of a high-quality CBD oil, which also makes CBD oil dosage much easier.
What is CBD actually?
Before we explain to you what exactly the different CBD names are, we would like to answer your question about what CBD actually is.
CBD is the abbreviation for cannabidiol. It is a non-psychoactive cannabinoid, which we obtain from a female, medical industrial hemp. In addition to the CBD, there are more than 113 other cannabinoids in the plant.
Another "famous" cannabinoid is THC. The active ingredient is often used as an anaesthetic due to its intoxicating effect. In contrast to THC, however, CBD has no intoxicating effects. Therefore it is immensely important to differentiate between the two cannabinoids, even if they belong to the same family and the content in hemp is highest.
In addition, there are other cannabinoids, around 120 different terpenes and 21 flavonoids in hemp in smaller quantities.
Researchers have already determined that the body is able to produce cannabinoids on its own, which are very similar to CBD and are known as endocannabinoids. They serve the endocannabinoid system as neurotransmitters and should therefore have a direct, positive influence on many functions of the nervous system. One suspects the same effect when taking CBD.
Quality and content are crucial when dosing CBD oil
Origin, manufacturing process, CBD content and the other ingredients are decisive for whether a CBD oil is of high quality, so it is safe and effective. There are a few terms circulating on the market that make it difficult for a layperson to keep track. In the following, we will tell you what which term is really about and what effects this can have on the CBD oil dosage.
Isolated CBD
In a CBD isolate, the pure cannabidiol is in crystalline form. Due to the isolation, this is the pure CBD, which is obtained from the hemp. At the same time, it can also be produced artificially in the laboratory and is added in synthetic form to preparations as an effect, which of course has very little to do with a herbal remedy. In contrast to a CBD oil, a sensible dosage is almost impossible, which is why isolated CBD is hardly available on the reputable market.
Furthermore, the isolated CBD has a decisive disadvantage compared to a full spectrum CBD extract, which we will explain below: Due to the pure quality, no positive interactions between the other important ingredients of the hemp plant can take place. CBD, the multitude of other cannabinoids, terpenes and flavonoids interact, reinforce and complement each other. This is known as the "entourage effect".
CBD extract
In addition to the CBD, other important cannabinoids, flavonoids and terpenes are retained in a CBD extract. The active ingredients are gently extracted from the plant parts with an extraction. Before this step, we first break up the harvested plants using ultrasound technology. This enables us to ensure that the entire spectrum of active ingredients is retained in the extraction process.
After that, our raw extract is allowed to rest before we filter the plant fibres. In the next step, the clarified raw extract is concentrated. To do this, we only heat it up as much and for as long as necessary so that the liquid can evaporate. The active ingredients remain unaffected.
In the plant itself, CBD is present as carboxylic acids, a precursor of cannabidiol. In order for the CBD to be effective, it has to be decarboxylated or, in other words, activated in a special heating process. In the process, carbon dioxide molecules are split off from the acid and this becomes CBD that is effective for us. It is particularly important to find the right balance of heat supply.
CBD oil
In order for an optimal CBD oil dosage with the right content to be achieved, the CBD extract needs a carrier. Since CBD dissolves fat, high-quality vegetable oils are suitable for this. Above all, the quality is crucial, because with an inferior carrier oil, even the best CBD extract is almost useless. You can recognize a particularly high quality of a CBD oil by the solution in pure hemp oil. That is why we only use 100% organic and cold-pressed hemp nut oil for mountain flowers. In combination, a standardized CBD content can be achieved and the CBD oil dosage easier.
Hemp oil
CBD oil is not to be confused with hemp oil. This is a high-quality vegetable and edible oil that has only a minimal amount of cannabinoids. Nevertheless, cold-pressed oil can contribute to health because it is rich in valuable unsaturated fatty acids. In addition, hemp nut oil is the ideal carrier for a high-quality CBD extract - but only in combination.
A good CBD extract has the following characteristics:
The plants come from controlled organic cultivation.
The product is free from additives.
It does not contain THC.
The production process is particularly gentle and in accordance with the requirements.
It is dissolved in a cold-pressed, high-quality carrier oil.
The benefits of a CBD extract
As already mentioned above, a CBD extract contains the entire spectrum of ingredients, which can have a positive effect on health through the interaction. In addition, the bioavailability, i.e. what the body can actually absorb and use, is significantly higher.
In summary, it can be said that a carefully obtained full-spectrum CBD extract, as produced using our 3-mountain process and dissolved in a high-quality hemp nut oil, has exactly the high quality to achieve an ideal CBD oil dosage, with which CBD is a natural remedy can develop the best possible positive effect.