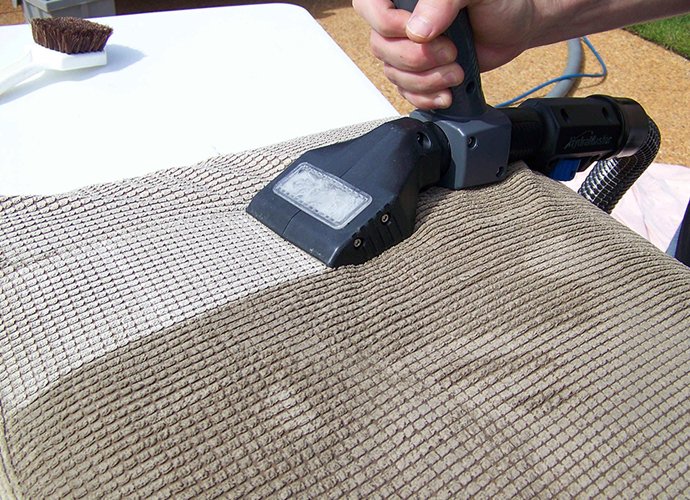 In the last few months, we have seen how facility managers have started concentrating more on cleaning aspects. Owing to the pandemic which has taken toll everywhere, facility managers are found introducing cleaning or disinfecting practices which are based on strict protocols so that buildings remain not just clean but healthy as well. Disease Control is one of the chief aspects which they are looking into and hence the role of cleaning different surfaces has become mandatory in such challenging times. While earlier people would irk at trampling surfaces with muddy feet or accidental coffee spillage yet views have changed widely these days; facility managers are preparing surfaces to ensure pathogens like viruses and bacteria are unable to penetrate into items especially soft furnishing like carpets.
Although this might sound tough a carpet can contribute to the unhealthiness of an environment if it is not cleaned or maintained. The recent pandemic has urged facility owners to invest more on upkeeping of the environment which primarily includes proper cleaning and sanitising of carpets. Owing to this we have brought to light some startling facts which have been mentioned in the following lines:
Carpet can only be sanitised and not disinfected
Cleaning and sanitising is not one and the same. Similarly disinfecting and sanitising too aren't same. Owing to their distinction, experts from Best Carpet Clean Company in Melbourne recommend that one should not opt for a carpet disinfection service. Disinfection is mostly meant for different non-porous elements and surfaces. Since carpets comprise holes and pores which can collect germs and dirt some of the Best Carpet Cleaning Service providers would prefer sanitising the surface. Furthermore, recent news shared on the media has shown that porous surfaces are an unlikely place for the Coronavirus to thrive. Since the virus gets trapped inside the holes of a carpet they are less likely to get transferred to another surface and hence can't survive for a longer span.
Vacuuming is the need of the hour
Vacuuming is vital for maintaining carpets. It not only helps the carpet to stay clean but at the same time ensures that people are able to thrive in a healthier environment. People nowadays are recommended of cleaning their carpets using a "dual-motor upright vacuum" system which has higher efficiency infiltrating the air which is considered vital for eliminating the virus from the surrounding.
"Robotics" is a saviour
Timely vacuuming can turn out to be monotonous and arduous. Hence it is vital to get autonomous vacuum cleaners that will conduct the job without being assisted. They are programmed for routes and are capable of performing routine vacuuming in the most effective way possible. Furthermore delegating the clean-up task to robotics allows cleaners to focus on other chores which are of higher importance such as disinfecting different touch areas. The robots are extremely efficient in performing the job. Hence they help improve the quality of air inside a facility.
Additionally, it is important that the owner of the facility must keep in mind that not all types of cleaning products are created the same way with equal ingredients. Choosing cleaning agents which are less likely to harm health is most important.
Author's Bio:
The author runs one of the best carpet cleaning service companies. In some recent blogs, the author has been sharing insightful details on carpet cleaning.