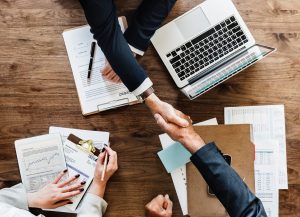 In this article, we will go through some points that you should consider before you decide to do business in a country or even buy land in another country that will help you decide whether you should go for it or not.
Consumption Patterns
The first thing you need to consider before starting a business in another country is that you learn the consumer behavior in the country. You should know how the consumers allocate their incomes and how they react to the new services and products introduced in the market and do they prefer and stick to some specific brands.
Market Research
Before setting up a business in some country you must do ample research on the targeted market, and understand the marketing strategies. You will have to look for your customer base and the current condition of the market.
Business Laws and Regulations
To register your business in a country you must be well aware of the business rules and regulations every government has set up for foreigners. For example, some countries require that for registering a company you should register it with a local physical address.
Taxation
Running a business overseas is not as easy as doing a business in your own country is. If we talk about taxation, the taxes that you are to pay while doing business in another country are not simple and are more than those that you would have been paying in your own country for your business. Nobody wants to get this horrible surprise of taxation coming out of nowhere, so it is always recommended that you must see some tax expert before starting a business anywhere in the world.
The Economic Climate of The Country
Business should be started in a country with high growth prospects and for that, the most important thing that you should consider is the economic situation of a country. Knowing the market shares of companies in a country, its GDP, and per capita income will help you assess the level of economic growth of that country.
Culture and Language
You should know the culture of a society beforehand and on its basis, decide whether you can grow your business in that society or not. Local marketing is very important and can only be done successfully if you are well aware of the culture of a society. Knowing the language and culture helps you innovate your products accordingly and make your strategies for the local market in a way that will attract more customers.
Look For Links With Local Residents
There must be someone who you can entrust with the responsibility of the business in that country. These people deeply understand the culture of the state and are very well aware of the historical ups and downs different businesses in that country have seen with which they can help you make decisions on a cultural basis. But if there is no resident you can hire, you can always go for a local consultant who can help you with all this.
Author's Bio:
I am an author at selfgrowth