When we say "modern style" a lot of things strike our minds. Modern designs are chiefly about concepts that are based on shape, neatness, functionality and space efficiency. Anything that catches our eye can't be called modern. In today's times, modern is about geometrical shapes, use of basic colours, minimalism and natural elements. Here we have put together modern bathroom designing concepts which are inspired by designs by eminent designers.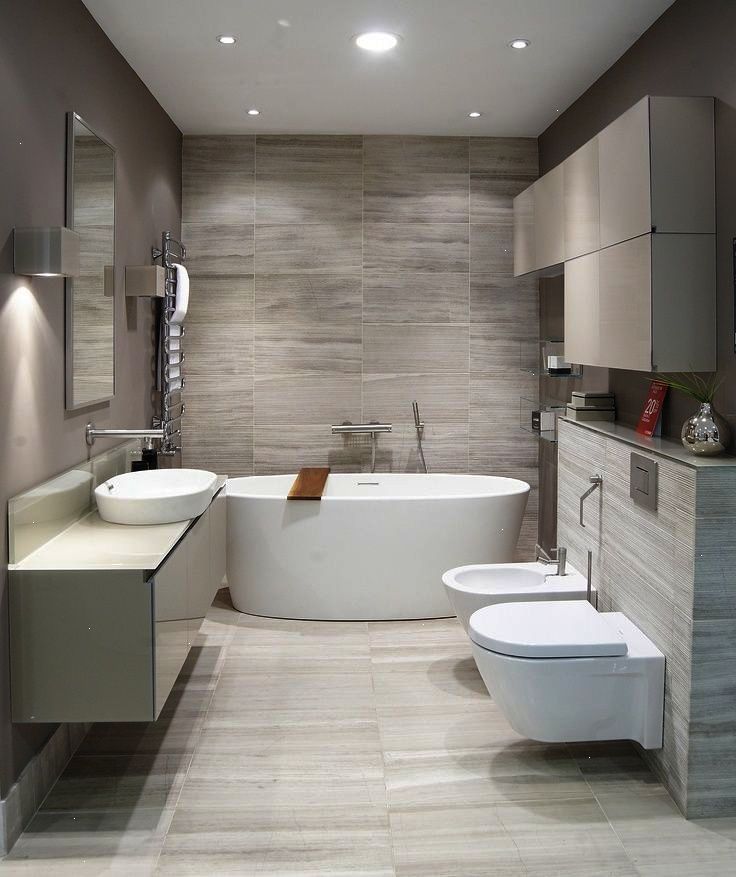 Simplicity
Simplicity couldn't have been defined better than this. The bathroom design showcases all the hallmarks defining a contemporary design. It features simple geometric shapes like rectangles, squares and ovals with a predominance of white and gray. The stone backsplash adds to the mood of the bathroom. These natural elements make the space less sterile and of course homier.
Open plan
Another beautiful design by a bathroom renovation specialist in Melbourne features a rather open plan with glass walls around the shower. The design is appropriate for smaller spaces. There are some absolutely modern elements dominating the bathroom, showcasing decorative elements in pretty geometric shapes and designs.
Warm and modern
Say goodbye to cold bathrooms. Now, is the time for you to switch to a particularly warm décor. This warm and welcoming bathroom features minimum decorative elements which are cohesive with the décor. Geometrical shapes dominate the bathroom with sinks and tubs in ovals and egg shapes and luxurious square mats. The designer has chosen warm neutrals with minimal elements. Wood and stone are also among the predominant features here. What is most interesting about the warm and modern bathroom is despite being packed with decorations, the bathroom showcases simplistic items and basic shapes.
Glamourous simplicity
This is a pure marble bathroom that entails significant usage of décor staples added with a hash of glamour. The golden hardware sits pretty well in an all-marble design. The squares and rectangles included by the custom home builders in Melbourne form a contrast with the curvy faucets.
Minimalist white
When minimalism takes over something as wonderful as this chastely designed bathroom evolves. Featuring minimalism the bathroom shows an all-white design where the tub is on focus and there is no fluff to talk about. The serene bathroom will set your mind free from worries and is a perfect place to unwind.
Dark and comforting
You barely thought that darkness could be this beautiful. Step on to this special dark and comforting bathroom design, boasting of a one-of-a-kind décor which lacks gleam and is yet outwardly stylish with dark gray tiles and few wooden furniture. Contrast plays a vital role here. Despite being dark and grey, the bathroom has intermittent white accents in the form of fixtures. One thing that is really interesting about this particular bathroom design; it has a pure organic feel owing to the introduction of natural dark stones and wood. Although minimal, this bathroom design speaks somewhat of class and beauty in a seamless blend. If you want to introduce this design into your home call up cheap bathroom renovations specialists in Melbourne.
Get in touch with well-known bathroom renovation specialists who will be able to suggest designs which will go around your space and needs. These are modern bathroom renovation designs inspired by works by well-known designers.
Author's Bio:
The author runs a cheap bathroom renovations company in Melbourne. In recent times the author has been shedding light on modern bathroom designs.