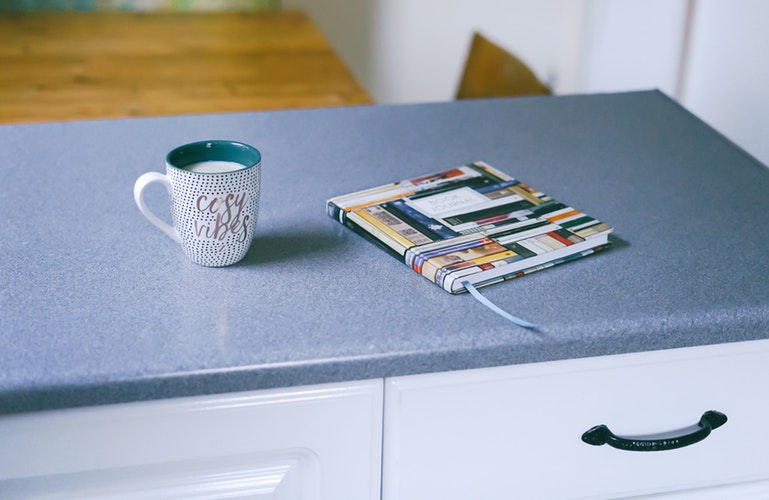 Who doesn't enjoy working in a gorgeous kitchen space which not only adds value to your property but is storage and usability-friendly too? We all do! Along with the colourful cabinets and textured flooring, counter tops have a significant role to play in both aspects of designing a kitchen. Apart from the numerous options to choose from and your wild running imagination and creativity, little information about the prevalent trends can do wonders for your kitchen. With this thought in mind, let's take a look at some of the most popular worktop trends for 2019 to ensure that all cookery action takes place in style. Read on.
1.Add textures
An incredible tip to add character and personality to your countertops is by opting for textures and unique designs. Gone are the days when bland countertops like white marble would make the perfect choice for your kitchen. Give the whole idea a little kick by incorporating designs, textures, patterns and an attractive finish for appealing results. You can easily get your preferred countertop stone veined for desired looks.
2.Keep it neutral
Well, this has a lot to do with the rest of your kitchen decor. If you plan to keep it minimal and neutral, then by all means, pick a nude shade for your countertop and finish the look with lots of sunshine entering through windows. Moving on to the other colour schemes, with a neutral themed kitchen if an accent is you what you need, then statement countertop is the best pick. From patterns to veins, choose what suits you best. However, if the rest of the kitchen is already full of colours and patterns, then a light tone kitchen worktop in London will work wonders for you.
3.Quartz is a favourite
Engineered stone or quartz seems to have grabbed great attention in the market, and it's here to stay. With quartz, you have infinite design and pattern options to choose from or customise to meet your needs. With non-porous properties, budget-friendly availability and designer & high-end looks, quartz have managed to beat the natural stones and move up in the list to the number one position for countertop options. It beautifully mimics the natural stone and the variety of finishes, colours and patterns available will leave you stunned.
4.Think honed finishes
Polished countertops are losing their grip in the market, and honed finishes are all set to be the next big thing. Honed finishes come in a low sheen category and not only do they look classy and sophisticated on granite or marble, but they also conceal any scratches efficiently. Leathered finish should be on your consideration list as well as it's a whole unique texture which is smooth and retains the original shade of the stone better than honed finishes. A soft sheen and less gloss are some of the highlights of leathered finish.
5.Customisable concrete tops
No need to shy away from the unique texture of concrete because it can be easily customised to create an uncommon benchtop for your kitchen. From embellishments and staining to polishing, concrete can work in mysterious ways to establish itself as the oomph factor of your kitchen decor.
6.Laminate never goes out of style
Even though quartz, butcher block and concrete tops are some of the promising options, but many bespoke designer kitchens still flaunt laminate tops with pride. The laminate tops gorgeously give your kitchen an expensive upgrade at low prices. The low maintenance properties are always a catch for buyers which means that laminate will never go out of style.
For a master chef who spends most of their time in the kitchen coming up with mouth-watering recipes, butcher block will serve as the sturdiest option. Referring to trends will help put all your possible options on the table, so use this post as a guide to finding the most stunning worktop for your kitchen. Don't forget to share it with your mates too!
Author's Bio:
Caitlyn Bell is an Arts student whose experiences in life make her really tougher than anyone else. She can lend you expert tips on diverse topics ranging from relationship to fashion, making money, health and so on. Her write-ups are a window into her thoughts and knowledge.