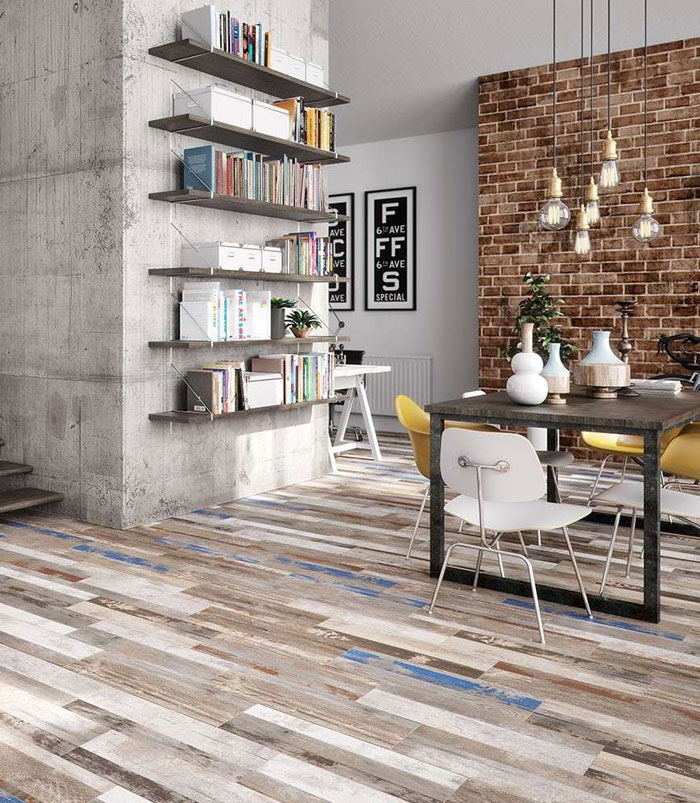 Bathrooms are designed in different styles these days. One of the major components which play a vital role as a design element is a tile. Tiles come in a wide variety of colours, textures and designs which can any time confuse a householder to the extent where they feel lost. Since ages tiles have played a vital role in designing bathrooms. Let us now discuss the trends in bathroom designs:
Graphic patterns
The 21st century has witnessed the advent of accent tiles in different geometric patterns which make the walls and floor look absolutely stylish adding a character to the space. These accent tiles come in different delicate patterns of subtle or bright hues. Graphic accent tiles meanwhile also showcase contrasting colours in complex patterns. They make interiors appear longer and are a widely popular trend. From encaustic ceramic tiles to those made of porcelain, the bold patterns are embossed on these two common materials.
Matte tiles
Matte tiles are an upbeat style for this year. The softness and power of the matte style add a dramatic touch to the interiors. Now, you must be wondering what makes the matte style so popular among households. Matte finishing doesn't allow water stains to settle. However, matte tiles are ideal for bathrooms which are flooded with natural and artificial light. Before you hire local tilers in Melbourne make sure you ask them to show you some designs on matte tiles.
Neutral light tiles
This is a modern design involving copious use of neutral shades. Home owners who have a liking towards neutral shades will find this pattern extremely enticing. Patterns especially in cream and light gray are the best in neutral tiles. Bathrooms which need brightness will go appropriately with white tiles. The neutral shades especially allow more brightness and are perfect for relaxation.
Subway tiles flaunting pizzazz
Although most of you may consider this to be a boring design we will tell you why it is not. The white rectangles may appear ordinary but once these tiles depart from their usual traditional size they appear amazing. Today the subway tiles have undergone changes as they showcase more colours and larger sizes. They are now thicker as well as longer. Furthermore you can choose grouts in contrasting shades. On other occasions householders can deviate from the all white design and instead choose colours in vertical and horizontal stripes for wall tiling in Melbourne.
Hexagonal tiles
Hexagon is back, this time in the bathroom. In 2021 we are going to witness a new range of tiles in this exciting geometric shape which has been revived lately. The hexagonal tiles come in a wide variety of colours as well textures and are perfect for showers.
Wood tiles
Bathrooms with wooden floors have always startled householders. Available in unconventional sizes they have made a comeback this year. The most interesting part of having the wood tiles installed is you can invite the herringbone style.
These are realistic tiles available in textures like cherry, maple, oak and walnut. If you want to add to the aesthetics of a bathroom bring in wood tiles. The tiling pattern in Melbourne reinforces a natural look to the space.
Remember choosing the right tile can appear quite a challenging task. With the wide variety available you should ideally choose a colour or finish which will shape your bathroom in the way you want.
Author's Bio:
The author runs a tiling company in Melbourne. In recent times there are different tiles available which the author has spoken about in current blogs.