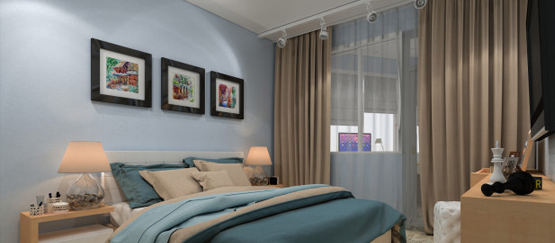 Having an old home is like being lucky. An old home has an old charm about it. They are super cosy which new homes can almost never replicate. Besides, you can't fall any less for the ravishing details and the shelving systems made of original hardwood. Amidst all these, a home demands regular maintenance for which an occasional paint job becomes mandatory.
Why is it mandatory to have an old home painted?
Most old establishments demand a fresh coat for staying updated and refreshed. Even the old home turns as good as new when added with a lovely coating of colour. If you want this house to retain its integrity, give it new paint. However, you ought to admit the fact that painting an old and worn outbuilding is not as simple as giving a new coat to a fresh building which is why experts recommend that you speak to a professional Painting Services company in Sydney. There are a set of unique challenges which a paint job concerning old home accompanies. Starting from approaching the trickiest corners of the house to repairing larger sections of the walls, a paint job centring on an older building is never too easy.
If you are thinking of trying out the paint job yourself without seeking professional help here is what you must do:
Understanding the scope of prep-work
Painting an old home doesn't only stick to picking colours. Prep work is necessary here. The approach for an old home paint job differs widely from that of putting fresh coats to a new home. Before starting with the prep work, identify areas which need special treatment like deep cleaning and priming. Some older ceilings might need complete removal.
Also, find out if there are areas which have been affected due to water damage. Repairing these areas before the paint job is a necessity. Be prepared, your old home will be waiting to surprise you with things you never knew.
Watch out for the doors and trims. Find out if they need repainting. Woodworks need repainting as well.
Using the ideal paint supplies
There are major differences between an old home and a fresh one. The surfaces are not the same. Exposed bricks, plaster walls and wood panelling are somewhat common in older homes. For these, you will need bringing in the right kind of paint as well as tools which will help you accomplish the job smoothly. So that the finished project does not highlight any kind of imperfection you will need to choose an appropriate paint.
Choose the colour
Another important thing to do is to choose a suitable colour for your old home. Old homes deserve as much respect as ones that are new. Break the stereotype and instead choose something fresh. Like sticking to greens for the bathroom will only bring in the mundane feel. However, some people are of the opinion that staying close to vintage shades will only help maintain the character of the old house.
Classics like white are excellent for kitchens and porches. Meanwhile charcoal grey is most suitable for the exterior.
When it comes to painting an older home there is always a need for owners to hire Professional Painters in North Shore who hold an experience in painting older homes.
Go through these considerations for a successful paint job.
Author's Bio:
The author runs a Painting Services company in Sydney. In recent times the author has been sharing details about painting jobs and how they have an impact on homes.