It would not be an understatement to say that women are crazy about shopping. Shopping is the biggest relief to them. It makes them feel good, rejuvenate their mood, and boost their energy. For women, their wardrobe always has space for clothes, and they are always in need of new outfits. Wholesale women's clothing is undoubtedly the best option to avoid over budget shopping and save some money. But, certain things need to be taken care of to avoid any havoc situations. With so many online shopping sites available, it is difficult to choose the perfect shopping site. So do proper research, ask for recommendations, and then register.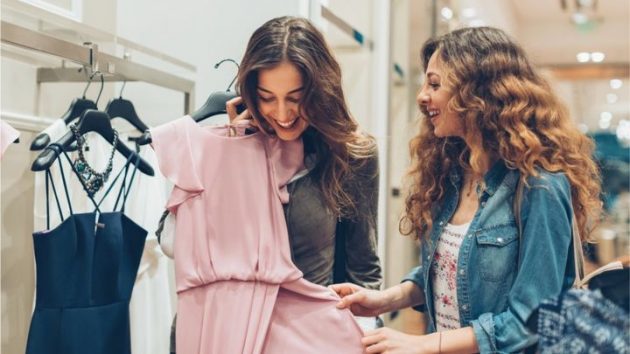 While talking about wholesale shopping, here are some tips that can help us leverage the benefits and have wonderful shopping experiences.
Check the price
The first significant step is to check prices on a particular website. Check prices offered on the different wholesale websites, especially for the product we'd like to purchase. The price will drastically differ on each site based on the quality, design, style, fabric, and brand. So for the right wholesale shopping, we must do our research and find the perfect online store with the right price.
Compare the price
If we want to be very sure that we have saved money by buying wholesale, we must not forget to compare the wholesale price and the actual price of the product. This will signify the difference in both the prices, and it will clearly show how much we saved from wholesale. Buying whole typically means buying in bulk, but many websites offer retail products at the wholesale price.
Don't skimp on the quality
One thing we should make sure of is the quality. Buying wholesale does not mean compromising on the quality. We can find many online boutiques presenting trendy outfits at the best price, but that does not mean they are of the notch quality. Buying poor or low-quality clothing means risking our skin, we can get skin allergies from the quality of material or fabric. So, it is fine if we pay a bit extra and buy only the excellent quality of clothes to be confident and avoid risk.
Keep eyes on the description
Attention to detail- follow this simple principle while buying wholesale. It is very easy to fall into the trap of low prices and discounts these days with several options available. Read the description of the product- price, return policy, fabric, washing & drying instruction, delivery time, etc. Check the reviews of the customers and follow the gut feeling. Not reading the description might not feel like a big deal, but it can land us to a huge mess later.
Shop smartly
Not every wholesale online store has all the sizes and styles. Just because we are getting trendy clothes at affordable rates does not mean we buy clothes that do not fit our body type and reflect our lifestyle. Be smart and shop outfits that best fit your body, and only if it is necessary. Also, we should not end up buying so many cheap outfits at once, that in the end, we end up saving nothing and ultimately spend as much as we spend on retail.
Final thoughts!
Wholesale women's apparel is indeed the best option to buy stylish and trendy clothes. Budget-conscious women, this option is the ideal option for you to fill your wardrobe with a new collection but affordably. However, we need to be smart while buying wholesale, as there are high chances of getting trapped in fake sites. Buy only from genuine sites like Lady Charm.
Author's Bio:
Daniel Clark is a full-time blogger who is always passionate to explore new areas of writing. He believes that being unique is one of the best mantras of a successful writer. Nothing can stop him from uncovering the eccentric facts about everything!