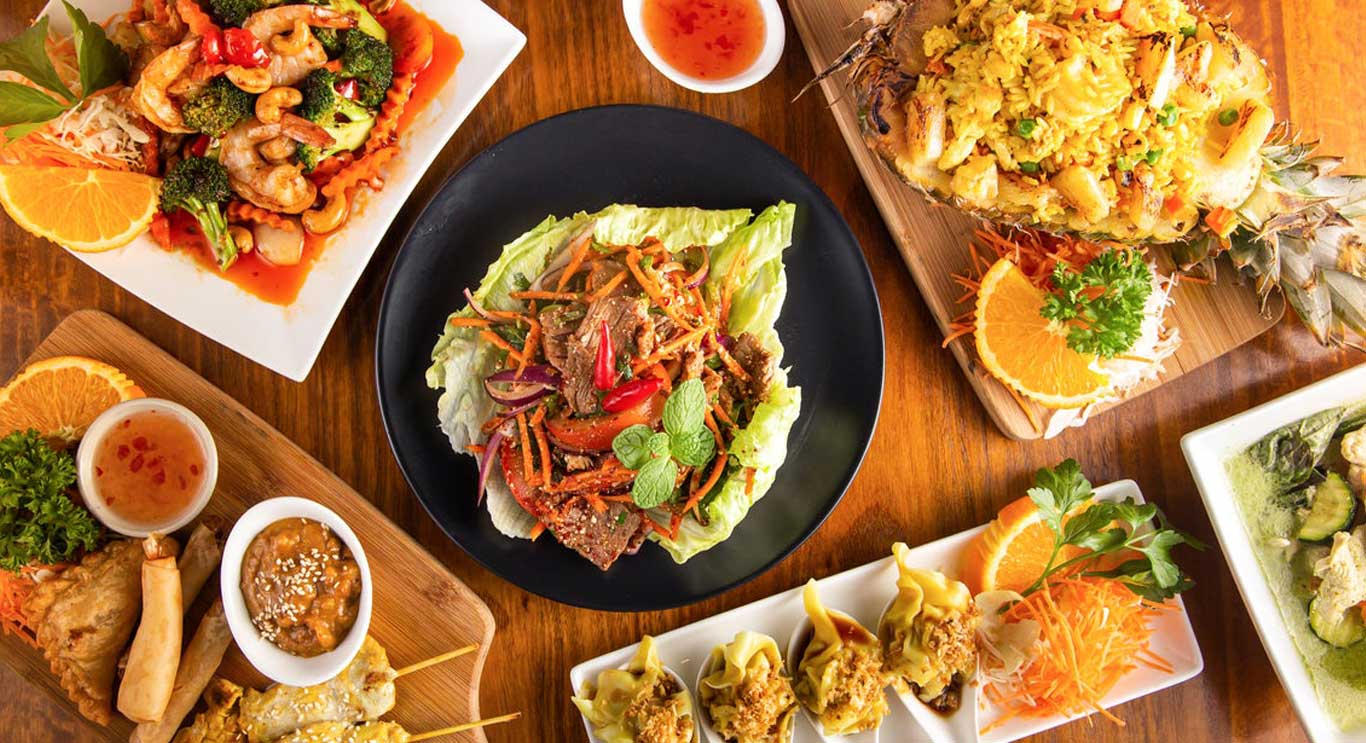 Thai food has a variety of health benefits. It has unique combos of food platters that are the fantastic mixture of both vegan and non – vegan food items. You will have a delightful meal only if you are able to choose wisely. Also after your visit to the Thai restaurant the natives are going to ask you 'gin khao reu yang?' translation of which is 'have you eaten yet?' The choices are endless are they have a variety of dishes to choose from.
This article will prove as a guide and help you choose the top dishes that are a must order at Thai restaurants. Keep reading for an enriching experience:
Hot and sour soup with shrimp or the TOM YUM GOONG:
What is better than having a unique dish that has blended together exotic sauces along with the seafood? This hot and sour soup is usually served creamy with coconut milk and sugar. You will not feel guilty after having it as it is a high protein and low-fat meal.
Seafood Salad or the YUM TALAY:
Thai food is a huge haul for all the seafood lovers! This dish is a unique combo of all your seafood favorites. You name it and your dish has it. Though this dish lacks onions and tomatoes, but having the other elements such as the shrimps, squids, mussels and crabs, makes this dish totally worth having.
Green mango Salad or the YUM MA – MUANG:
A common specialty of Thai food in Mornington is that it has unique blend of fruits and veggies and at times meat too! You will get to eat all the goodness in one healthy platter, which is sure to make you energetic and joyous! The stomach is the happiest after such healthy meals. Besides green mango, this dish also has carrots and fresh lime juice. You can go to the extent of making this meal absolutely guilt free. All you need to do is omit the palm or brown sugar that is usually present in the sauce and you are good to go!
One of the healthiest options that you will find at a Thai restaurant is the som tam! Papaya is ideal for all of us but preferred by those who are into weight loss regime. This is a perfect dish for if you are a healthy eater and looking for a healthy meal option. The salad also contains palm or brown sugar and this is usually accompanied with spoonfuls of fish sauce. This dish is not only papaya but also consists of all sorts of vegetables and at times crabs or dry shrimps!
The Thai food restaurant in Mornington has to offer you with so many enticing options that will make it difficult for you to choose! You will find it hard to choose one and let go off the other. Thai food is also helpful in letting you lose weight! So if you are on a diet and looking to order outside food, then Thai food is surely going to be your pick!
Author's Bio:
The author specializes in the Thai food cuisine. The author writes articles to share the knowledge about the same with the readers and make them aware of the varieties that they can relish on.