Makeup and cosmetics contain chemicals that we apply to our skin. Safety is a crucial factor when it comes to cosmetics and personal care products. Manufacturers do not want to harm people with their products. So, a cosmetics brand, before selling its product, needs to ensure that no toxic chemicals are present that would harm the person using it. Traditionally, companies tested makeup products on animals, but with increasing animal rights and opposition to cruelty, the industry has begun to look to alternative testing methods.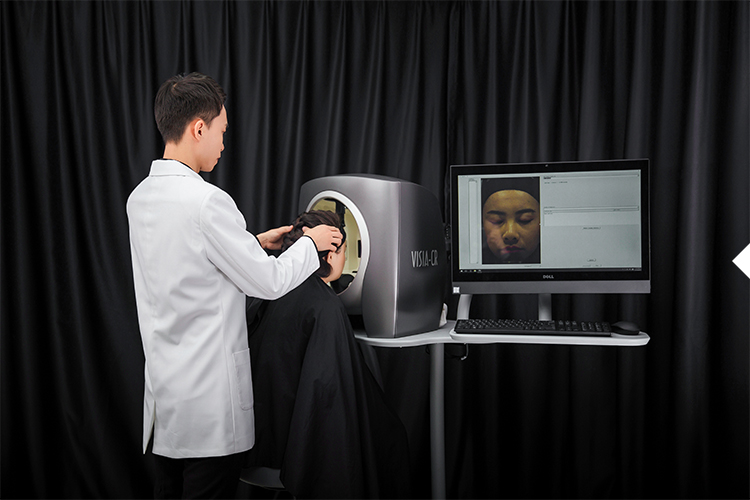 In-vitro testing involves testing these products using alternative means, on a culture, or even by 3D reconstruction of tissues. It is a cruelty-free method to test the safety of a product since it does not involve testing the product directly on animals. These methods are widely used by food, medical, and cosmetic industries to confirm the absence of toxic chemicals. In-vitro testing methods gained massive traction after the EU in 2013 banned all animal-tested products from being sold in Europe. In-vitro testing has seen substantial technological advancements and significant strides since then to make it more efficient and cost-effective.
The Potential of In-vitro Testing
With in-vitro testing, manufacturers can test the efficiency of product attributes and also the potential to cause skin irritation or damage when used by a consumer. For example, a moisturizing test would test whether the product (a moisturizer) moisturizes the skin with dermal irritation or corrosion (skin damage). The primary test methods used in in-vitro testing are cell-based and biochemical assays, ex-vivo, and in-silico. Ex-vivo means is that the skin tissue is recreated outside the organism, and the products are tested on this lab-made tissue. Biochemical assays are also becoming increasingly popular. A "Biochemical Assay" is an analytical procedure to detect and quantify cellular processes or metabolic reactions. The idea is to stimulate our body's responses to the chemicals by looking at the targets and receptors that we introduce.
Newer technology involves 3D reconstruction of tissues to test products. This form of testing can be combined with metabolism and bioavailability data to identify potential skin allergens. Furthermore, this method can help quantify the relative potency of a potential allergen. In-vitro testing methods allow manufacturers to adhere to the ever-increasing strict set of rules and regulations without harming animals. In-vitro methods can be used for the following tests:
● Anti-aging Test
● Whitening Test
● Anti-Acne Test
● Soothing Test (for Skin/Gingiva)
● Anti-allergy Test (for Skin/Gingiva)
● Moisturizing Test
● Promoting Wound Healing Test
● Promoting Hair Growth Test
● Anti-dandruff Test
● Skin Absorption/Penetration Test
● The Bacteriostatic Test of Propionibacterium Acnes
● Antioxidant Activity Test
● Anti-pollution Test
Our Top Recommendation
One of the best cosmetic testing labs for in-vitro testing is Landproof. Landproof uses state of the art technology and the latest dermatological research in their testing methods. They employ some of the best dermatologists and also specialize in custom testing methods for specific product needs. Their testing methods comply with international standards making Landproof an ideal partner to develop cosmetics or personal care products.
Author's Bio:
This is Arifur Rahman. Who is a professional SEO Specialist & Blogger. He has been working in this sector since 2015. He loves to share his stories, tips, tricks and teach the online readers