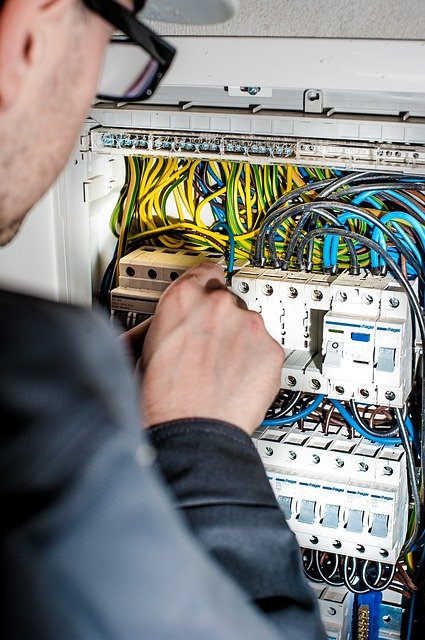 Electricians are technically skilled professionals who are trained in all aspects of electric work and power systems. They will work in a residential, commercial, and industrial setting to conduct installation, maintenance, and electric repair of equipment, lighting, communication systems, and control systems. Visit our website if you'd like to learn more about electricians and about us.
Installation Services
There are numerous components of a home or business that needs to be installed when building a new structure or completing a renovation. A skilled electrician has the ability to install all of the components of an electrical system, including the wiring, controls, cables, light fixtures, fans, alarms, and more. Property owners will need the services of an electrician to install electric power for lights, appliances, and electronics. An electrician is usually contacted to install new wiring, sockets, circuit breakers, and boxes. Keep in mind that electricians will also be used in the installation of generators, motors, heavy factory machinery, and appliances. They can also help with connecting a phone or television.
In a commercial or industrial setting, an electrician will install new wiring, security systems, intercoms, switchboard and mains, relay control systems, and communication equipment.
Electrical Repair Services
More people today try to complete electrical repairs to save money. However, the damage done ends up costing them even more when they have to hire an electrician to undo the damage and then repair the original problem. An Electrician does offer repairs as part of their standard services. They can repair original wiring or rewire an older home. In some instances, an electrician will determine that an electrical outlet needs to be repaired. Electricians will have all of the necessary tools to do so and can build a new electrical outlet. The problem may not be with an outlet but rather a fuse box. They can repair the fuse panel and correct the problem of fuses that keep blowing.
Other Services
The services of an electrician are necessary to make sure an appliance and the wiring for it is at the right voltage. They can also check if the appliances being used are up to code. Following codes at all levels and a properly licensed electrician will know how to comply with local, state, or national codes. Other services provided by an electrician in the technological world is the use of smart plugs. Smart plugs make it affordable for homeowners to add smart switches and controllers to their homes and offices. The smart light switches are convenient and will require the services of an electrician to have them installed.
An electrician may also be required to read design blueprints or other technical documents to set up the correct electrical system.
Maintenance Services
There are a lot of maintenance services that an Electrician may provide. They can monitor the relay system for a pool, maintain the landscape lighting for a home or business, and check the voltage and conductivity of wires and electrical outlets. It is possible to use someone who is skilled in electrical work to maintain control systems and electrical components such as circuit breakers, breaker panels, and transformers. They will use various testing devices to ensure that enough electrical power is being conducted. Maintenance by an electrician is a key component of surge protection. An electrician will review your building to see if electric surges are occurring and if you need to install a whole-house surge protector.
How to Find an Electrician
When looking for an electrician to provide the services mentioned above, it is essential to search for someone who is licensed. A licensed electrician will have met the training and test requirements to complete your new home or renovation project. It is also recommended to read reviews about the electrician you plan to hire. Your friends and colleagues are also a great way to find an electrician as they are able to give trusted feedback on the quality of the electrical services they paid for. It is not recommended to just choose the lowest quote as it will not guarantee quality work.
Author's Bio:
Hannah is a professional writer who loves to make research on unique topics and express her thoughts by content writing.