An ICO white paper is a business document that comprises everything about an ICO company, their business idea, their plans to execute their vision, the team working on the project, their partnerships, a detailed description of how their idea is a solution to a common problem, risks involved and potential competition that the project might face in the market. If you are launching an ICO for crowd funding, your white paper is pivotal to marketing your ICO sale. Nowadays, it has become a tradition to have an impressive white paper that can attract potential investors.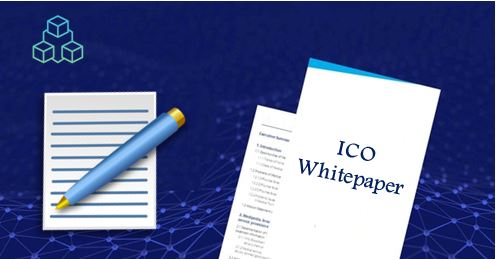 There are major companies that have teams of experts who can write white papers. However, a majority of companies prefer to outsource the white paper writing work to ICO whitepapers writing services. These services have experts who are good at writing technical content and know what works and what does not. Usually hiring such services is a better idea than getting your team of developers to write one for you.
Even if you decide to hire an ICO white paper writer, you should have firsthand knowledge of what your ICO white paper should have. It will help you examine the quality of the writer's work.
So, we have compiled a list of some elementary ingredients of a good white paper for ICO:
A catchy introduction
An attractive introduction is essential to grabbing the attention of potential investors. No one will want to read an entire white paper of 20 pages, if the first page of introduction fails to interest them. This is why it is an integral part of a good white paper.
About the company
Investors are not just interested in the project. They also want to know about the company executing the project. This part of a white paper has every little detail about the company including the background history, location, milestones achieved, organizational goals, etc.
About the project
This is the most critical part that most investors are interested in. The best way to get this part right is letting the reader know how your idea is a solution to a major common problem. It is also crucial to mention how investors will benefit from your project and what its future prospects are.
Qualification of the team
It may not seem important to you to mention the qualifications of your team members, but it is very significant for investors. They want to know how qualified and skilled the team is to execute the business idea.
Competition
There is a good chance that there are many ongoing crypto projects that are similar to yours. Even if your project is one of a kind, there are always competitors out there. This part of the white paper lists major competitors that are likely to challenge your project.