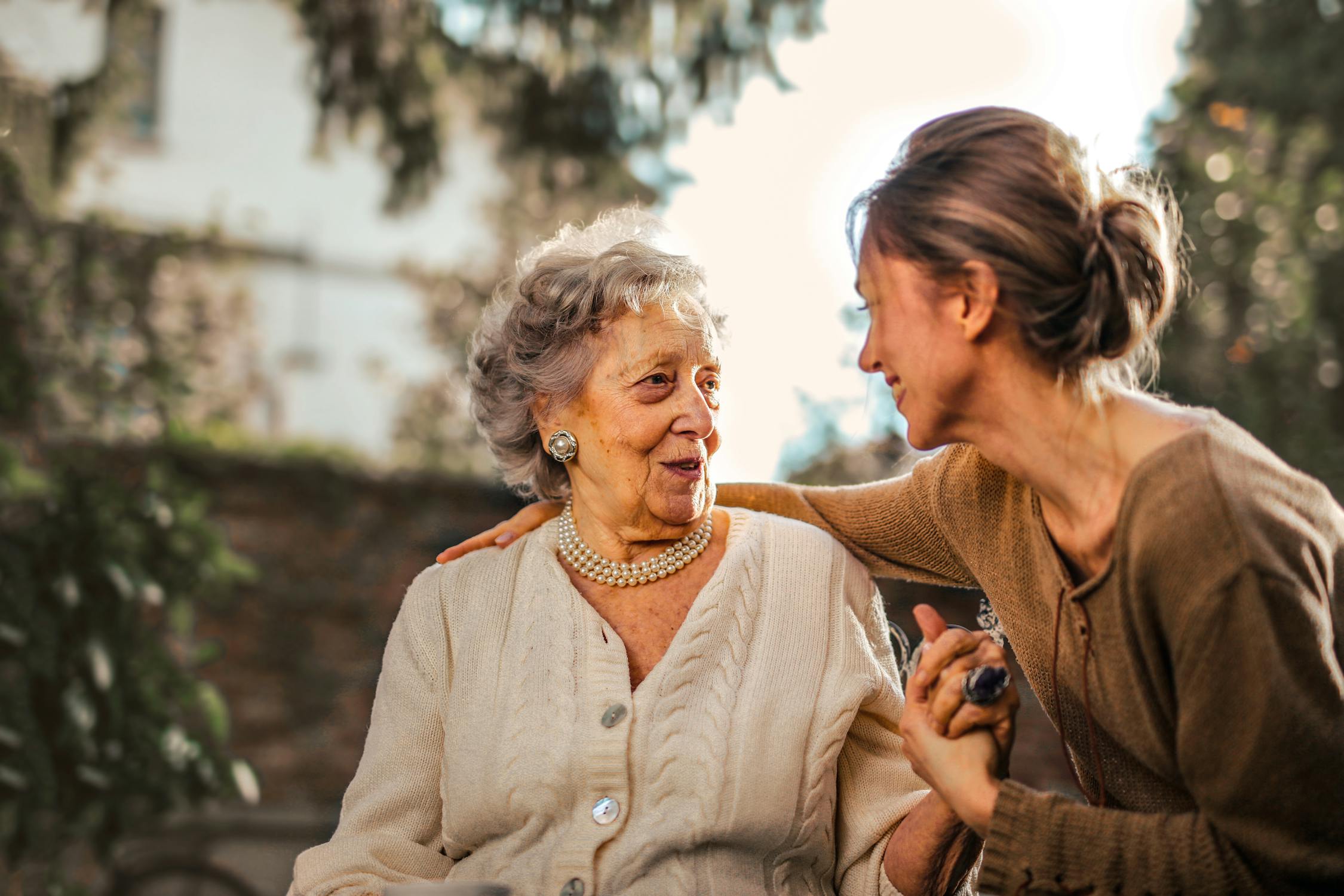 Taking care of an agent parent can have both its challenges and rewards. Because seniors are living longer -- and often with chronic medical conditions -- potential caretakers should start making preparations for the future. While taking care of an elderly parent can be tough, there are things you can do to lessen the burden.
Siblings
One of the biggest challenges with taking care of an elderly parent is the time demand. If you already have a full life, a job, and other responsibilities, finding time to help your parent can be stressful. You have to be realistic about what you can and cannot do. You only have two hands and there are only 24 hours in a day. In most cases, there are usually more than one siblings who can offer a helping hand. Divide up the responsibilities when taking care of mom and dad. This will reduce the likelihood of burnout for the primary caregiver.
Your Health Professionals
When taking care of an elderly parent, your own health must be taken into consideration. It is not uncommon for a caretaker's health to suffer due to the physical and mental demands. Try to keep up with your own necessary doctor's appointments and checkups to ensure that you are remaining in good health. Consider working with a therapist or counselor if you find that caring for your parent is taking too much of a mental toll on you.
Finances
Money is also a crucial issue. There are a number of resources available to point you in the right direction for helping to get your parents the financial services they need. Enlist the help of social services, AARP, and even the military if your parents are veterans. Ideally, you will talk with your parents candidly about their finances before their mental capacity is compromised.
Senior Care Services
Unfortunately, there are times when home care is not an option. Senior living facilities offer a wide range of services depending on the need of the parent. Oftentimes these kinds of facilities have trained professionals who can do a more thorough job of caring for your parents mental and physical needs. Particularly if you have other people in your life or at home you need to care for, a senior care center can be a good option for you.
Information is the most powerful tool you can rely upon when taking on a role as a caregiver. Take advantage of the resources offered to you and enlist the help of healthcare professionals for advice.
Author's Bio:
Anica is a professional content and copywriter who graduated from the University of San Francisco. She loves dogs, the ocean, and anything outdoor-related. You can connect with Anica on Twitter @AnicaOaks.