Baby formula is meant for infants and babies under the age of 12 months. It is specially prepared for the purpose of bottle-feeding. It is a good substitute to human milk and is useful in many different conditions. There is a significant difference between the nutrients of mother's milk as compared to that of baby formula. Infant formula can be made from many different ingredients, however, one of the ingredients is cow's milk whey and casein which essentially serves as a protein source.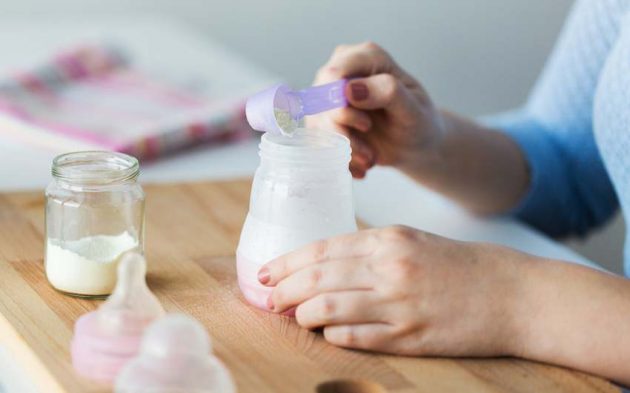 Some of the common reasons for using an infant formula include issues with the mother's health, a child's inability to breastfeed, risk of malnutrition, or simply personal preference and beliefs. This article goes on to explain what to look for in baby formula and the best method to use it. It is a must-read for those considering to buy Loulouka in wholesale.
Tips for the Ideal Whole Baby Formula
There are many benefits of using a baby formula; including several health benefits. In fact, it is beneficial to both the mother and the child. Breastfeeding is not something every mother can handle, thus an infant formula can be a boon in this case. However, it is important to pick the right baby formula and make a wise decision on what to avoid and what is good for baby formula. Listed here are several tips in what to look for:
Breastfeeding means the mother needs to be on a strict diet and watch their lifestyle. There are several types of food products that need to be avoided as well which not every new mom can manage.
It is best to avoid baby formulas with partially hydrolyzed Whey protein since it has a high potential to cause food allergies in children. Some of the common allergic reactions include diarrhea, hives, and swelling of the lips.
Several firms add cheap food additives like corn maltodextrin in an infant formula; this is usually found in other types of food items like chips and crackers.
Soybean oil is an ingredient found in a large number of processed food. This is present in food of GMO sources. In fact, since it is an unstable oil it is necessary to raise the melting point for the purpose of stabilizing it. However, doing so will change the chemical structure which can be an issue.
It is best to avoid an infant formula which consists of palm oil since babies have difficulty digesting it. The other issue of using palm oil is that there is the risk of it reacting with calcium inside the body which is not good.
Since Sunflower is comparatively cheaper, it is commonly found in packaged foods. However, this is highly processed and contaminated; besides which it is also high in omega-6 fatty acids.
Organic ingredients are considered healthy and also means the ingredients are non-GMO; this means there would be lesser contaminants. In fact, there are several people who prefer organic formula since they essentially have the same ingredients but it is organic. However, it is still a good idea to read the ingredients on the label since it might contain other ingredients that you are trying to avoid like palm oil.
Every child requires carbohydrates, fats, proteins for growth and development and this is more applicable to newborns. Hence, it is a good idea to look for whole foods like non synthetic ingredients.
There are many different types of infant milk, one of the popular types is goat milk. This is quite similar to human breast milk, in fact it is closer to breastmilk than cow's milk and is a good option to consider, especially for those who want to avoid cow's milk.
Author's Bio:
Daniel Clark is an entrepreneur working as a freelance writer for business, technology, lifestyle.