German is the most popular language to learn. Yes! There are various reasons why you should learn German in India. Whatever plans you may have for the future, knowledge of the German language will set you apart from the crowd. People of all ages are learning the German language for specific reasons.
If you are one of those, who are planning to invest in learning German, either for your higher education, jobs in multinational companies, communicate with relatives, set up business operations in Germany, or just for a short vacation to Germany during your summer break. German is a worthwhile choice.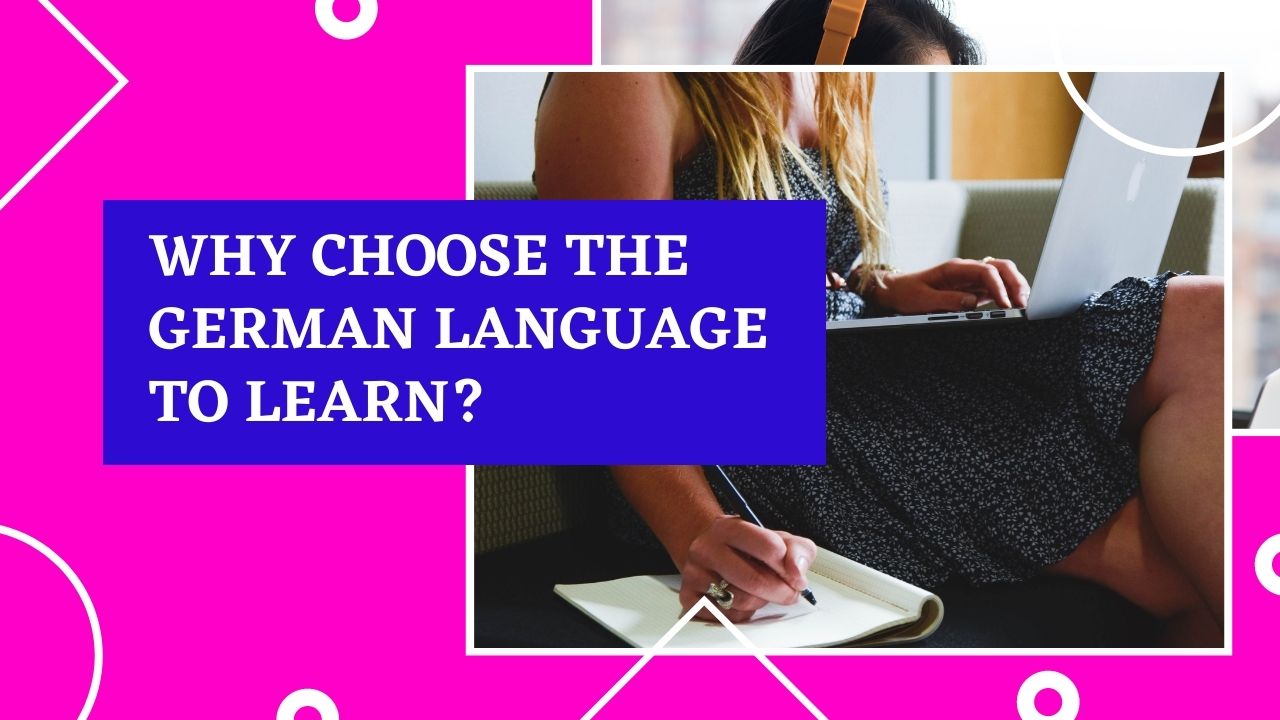 Why German?
• German is a widely spoken language in various regions of Europe, it is far more than Spanish, English, or French.
• German comes in a list of 10 popular and most spoken languages in the world.
• German is also a lingua franca of Central and Eastern Europe.
• Germans are global players in science and engineering.
• 18% of the world's books are published in German.
• Germany is the choice of many students for higher education.
• German is the second most commonly used scientific language in the world.
• Germany is the second-largest exporter in the world.
• The German economy ranks number one in Europe and number four worldwide.
Here we will discuss five solid reasons why it's worth investing to learn German straight away.
1. Gateway To A World-class Higher Education
Germany is a popular destination for higher studies for Indian students. If you have knowledge of German then you can make your studies in German institutes or universities easier and enjoyable. You can easily build effective communication with the professors and understand the language of your native classmate. Various German institutes and universities provide scholarship programs and other supports for students of different countries. Moreover, a German university degree is highly valued by employers worldwide.
So you can learn German in Mumbai by attending classes of professional German-speaker of the best German Institute in Mumbai.
2. Opens The Doors of Opportunities
With the world's fourth-largest country by nominal GDP and Europe's largest economy, Germany has become the first choice of working professionals and entrepreneurs. You can work here with the world's popular companies or in industries. In India, many multinational companies consider employees who have expertise in the German language. Thus, you can also secure your position in many growing fields in India such as banking/finance, healthcare, education, logistics, IT, BPO, automobile, hospitality, and travel/tourism.
The world's most popular brands and economic global players like Adidas, SAP, Volkswagen, BMW, Daimler, Bosch, Allianz, Siemens, Deutsche Bank, and Lufthansa have their corporate office all around the world.
3. Explores German Culture And World Heritage
There is no wonder that Germans have a reputation for their culture, history, and in love with logic. German-speaking countries produce some of the world-class musical, literary, artistic, and philosophical minds in human history. The country has the world's famous novelists, composers, and philosophers.
Learning German offers you a chance to see the masterpiece of these artists in their original form. It allows you to explore the world's social legacy in a direct and unique way. The world's famous written works of Goethe, Brecht, Kafka, and Mann are from German.
4. Learning German Is Easy
German and English belong to the West Germanic family of languages as with the same root they have 60 percent similarity in terms of the vocabulary. At the point when English speakers learn German, they will find a lot of words that are similar in both dialects- like Kindergarten = kindergarden, Haus = house, Rucksack = rucksack, Finger = finger, kommen = to come, blau = blue, windig = windy, Hand = hand, Name = name.
Be cautious however, there are some hard or complex words that appear to be the same, yet have very surprising implications. If you know English, then you can easily learn the German language. To acquire the basic knowledge of the German language, you can join the best German language institute in Mumbai.
5. German Strong Presence On The Internet
Germans have a huge Internet presence in the world. With over 17 million Internet domains, Germany's country domain .de has become the world's 4th most popular domain extension after .com, .jp (Japan), and .ru (Russia).
After Russian and English, it is the top language written on the Internet.
The knowledge of the German language gives you access to an additional 17 million websites and does not even count the German sites ending in .com, .net, .org, and .info. and many others.
Conclusion-
Learning the German language for a better career opportunity has now easier than before. There are many ways you can opt to make your learning process fast and easier. If you want to learn basic and advanced German then you should go with the German language classes in Mumbai or also go with online German classes in Mumbai. Choose an institute that provides advanced study material and German language courses in Mumbai.
Author's Bio:
ReSOLT.- India's best Language Learning & Training Institute, has been providing tailor-made language learning training and courses to the students and professionals for many years. We have an in-house team of experienced academic professionals and skilled translators specialized in different domains and a host of interpreters available at all time to help you with amazing learning experience.