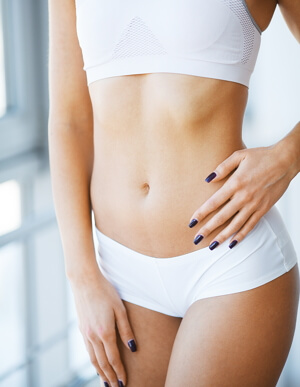 Liposuction is one of the most sought-after surgeries in the world, but most people regard it as a weight loss procedure. But it is a misconception. In fact, the best liposuction treatment in Hyderabad is a body contouring procedure where the fat cells are extracted from specific areas.
Liposuction- Top Most Choice for Fat Reduction
Liposuction is a particularly effective contouring procedure where fat cells are removed from specific areas of the body by a cosmetic surgeon. Actually, it is a fat loss procedure and not a "weight loss" surgery. The best way to get the best out of the procedure is to be as close to normal weight as possible. If you are looking at losing a large amount of weight, then liposuction is just not the right procedure for you.
How Much Fat can Liposuction remove at One Time?
You can lose about 6 to 8 lbs of fat at a single surgery. Too much fat accumulating in certain parts of your body, especially your abdomen can be dangerous and unhealthy in some cases. Also, Liposuction is not a treatment for Cellulite or dimples it is just a fat removal surgery.
Liposuction removes fat cells and can help get rid of stubborn fat deposits in which exercise and exercise and diet may not be able to remove, specific parts of your body such as thighs, back, upper arms, love handles, thighs and chin. Liposuction can help result in a permanent loss of fat cells.
Different Variations of Fat Removal Surgery
Liposuction or fat removal surgery is a type of surgery used by different plastic surgeons all across the world, but the basic structure of the surgery is the same. The patient undergoes general anaesthesia before the procedure. A tube called a cannula is used to get rid of the fat cells via a number of small incisions. Before it is sucked out, the fat is broken down by the ultrasound, lasers or injected fluids.
Fat cells are different from the other cells, at least they behave differently. When we reach adulthood, fat cells in our bodies become stable. Weight gain or cells happen when the existing fat cells reduce or get bigger.
If you lose weight, all the fat cells will shrink, it is not just your "problem" areas, so you will experience an overall decrease in fat. Liposuction removes fat cells and helps target those fat cells and reduces them making an aesthetically pleasing appearance.
If the patient gains a little amount of weight after the procedure, say about 5 pounds, fat cells, in general, will get bigger, not just the treated area. However, this slight weight gain won't diminish the liposuction results as the treated body areas will have less fat cells and the enlargement rate will be a lot lesser.
However, if the weight gain is substantial, say 10% of their body weight, new fat cells start developing all over the body and it includes the treated areas. In some cases, the fat accumulation in the treated areas is a lot less. So, people who have undergone liposuction and gain a little weight after the procedure still looks a lot better.
The Effect of Liposuction - How Long Does Liposuction Last?
The effect of liposuction can last a really long time. As fat cells are removed, and the body is not able to replace the fat cells, these cells are gone for good. Additionally, you won't have the remaining cells growing big again if you manage to maintain a healthy lifestyle and maintain a normal weight. It is a much-touted myth that when fat cells are removed from one particular area, they show up in another cell. However, you still need to be particular about your diet (pre-liposuction-diet and post-liposuction ) and exercise to ensure that your weight remains the same and you do gain fat.
Lifestyle Changes Post Liposuction Procedure
While liposuction is an effective spot-reducing procedure, this in no way gives you the ticket to eating as much as you can. Liposuction- topmost choice for fat reduction is not a weight-loss procedure and it does not come with a guarantee that you will never gain fat again. It all comes down to the simple equation, calories in and calories out; you must eat a lesser number of calories so you can burn the same. While the areas treated may not gain the weight back, the remaining cells can very well gain the weight back and will nullify the results.
How to Get Lasting Liposuction Results?
Stay fit and healthy by eating healthy food and ensuring you do not lead a sedentary life by moving more and incorporating more exercise into your daily regime. The patients are regarded as healthy when the patients are within 5 to 10 pounds of their goal weight. These patients recognize the importance of a healthy diet and excellent exercise habits and ensure that they maintain these lifestyle changes for good. If you aim to befriend the couch and eat limitless calories, the liposuction results won't last long.
While there are a number of cosmetic-clinics-in- Hyderabad and treatment options that can help reach your aesthetic goals, liposuction still is one of the most popular cosmetic surgeries. Take at some of the reasons that more and more people are opening up to the idea of liposuction surgery to get rid of the extra fat from different parts of the body.
It's customized to your needs and your body shape. The surgery can be carried out to any parts of the body with precision and perfection.
Your surgeon will know exactly how to remove the fat and reshape your body by enhancing your curves. This is how you can get optimal results.
Results are quick and there is very little scarring. Within a course of one or two months, your body gets back to its optimal shape.
Liposuction helps remove a greater amount of fat, unlike other invasive procedures where only a small amount of fat can be removed.
Liposuction is tried and tested, people have been opting for this surgical procedure for many years and no wonder whenever people hear about cosmetic surgery, and liposuction is what comes to their minds.
Author's Bio:
Dr-Deepu-Chundru is a highly qualified and experienced plastic surgeon who believes in the power of plastic surgery to not just look better but to feel better. Armed with an MS in General Surgery and an MCh in Plastic Surgery, Dr Deepu went a step further and honed his skills with Fellowships in Aesthetic Surgery from Rio de Janeiro, Brazil and New York, USA. He makes sure to understand his patients intimately to truly know what they want, and has been known to keep an eye even on the minutest of details, which brings out exceptional results.