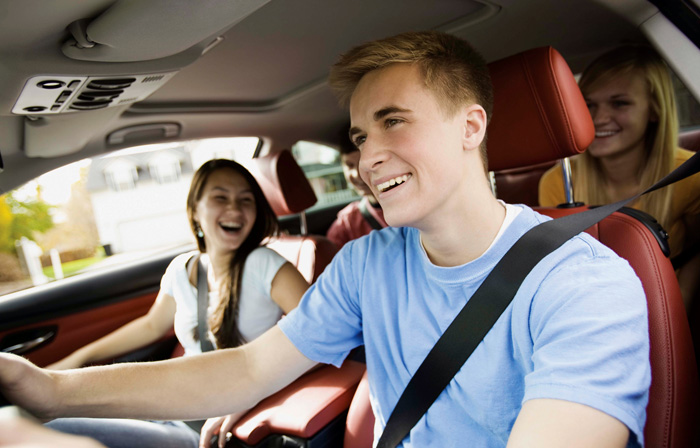 Parents are indeed their children's best teachers, which is why many parents choose to instruct their teenagers on the finer points of driving. Before you slide into the passenger seat and let your teen take the wheel, you may wonder what lessons you can teach your child about how to drive safely.
You can help your child become a safe driver and look forward to getting behind the wheel of a car even more by using these strategies to teach your teenager cautious driving skills.
Avoid Yelling and Threats
Even the most cool-headed of parents can be reduced to screaming tyrants once they venture out into busy traffic. When your child takes the wheel, however, it is vital that you keep your temper in check and avoid screaming, yelling, and making threats if your teen makes a mistake.
Harsh criticisms and yelling only makes your teenager hesitant and even fearful to drive again. You can encourage safe and aware driving by pointing out mistakes in a calm and cool manner and using a soothing tone rather than raising your voice and losing your temper.
You may find it easier to keep your emotions under control while teaching your child to drive by realizing that you can always get dings and dents taken care of easily at an auto body shop in Provo or your particular locale.
Give Advanced Directions and Warnings
You may know the layout of your neighborhood and city like the back of your hand. However, your teen may now just be learning these routes.
Because your child might not know where to turn or what directions to take, it is up to you to provide the guidance. You can encourage cautious driving by giving the teen driver ample warning about an upcoming turn and explaining what routes to take to get somewhere quickly and safely.
Demonstrate Vehicle Safety Features
Car manufacturers today incorporate innovative safety features designed to make driving fun and convenient. Before you take your teen driver out onto the road, you should teach him or her how to use in-vehicle technology and systems like the rear view camera, navigation or GPS system, advanced braking system, passing lane warning, and other features that are designed to prevent accidents.
When your teen becomes familiar with how to use these devices, he or she has a greater chance of driving safely and avoiding accidents on the road.
Keep Distractions to a Minimum
You may take great pleasure and excitement in teaching your teenager how to drive. However, as much as you might want to indulge in a lengthy chat session during the lessons, you should keep distractions like talking to a minimum.
By encouraging your child to focus on the road rather than talking to you, changing the radio station, or engaging in other activities, you lay the foundation for successful and cautious driving.
Teach about Driving Hazards
Any number of factors can put your teen driver in harm's way while out on the road. It is up to you to teach him or her what to be on the lookout for and how to react if or when your child encounters those dangers.
For example, if you live in a state that experiences regular inclement weather, you may want to teach your teenager how to drive in wet or icy conditions. Likewise, if you live close to construction sites or factories, you may want to educate your teen on how to avoid debris that might have fallen off work trucks.
These lessons can ultimately save your teenager's life. Your teen may look to you to educate him or her the most important lessons of driving. You can encourage your child's success by using these tips to teach cautious driving lessons.
Author's Bio:
Anica is a professional content and copywriter from San Francisco, California. She loves dogs, the ocean, and anything outdoor-related. She was raised in a big family, so she's used to putting things to a vote. Also, cartwheels are her specialty. You can connect with Anica here.