Getting a loan to buy a property is a lovely idea. That is because it will allow you to pay for the new home using your little savings or just a small part amount of your income. Therefore with the help of a mortgage calculator, you will be able to know which is the best loan to help you achieve great things. In this article, we have researched for you some of the various things you need to do before applying for a mortgage.
Studies indicate that many people buy their property using mortgages and have a hard time during loan repayment. That is because they did not consider some essential things before applying. In some cases, other people have been denied access to mortgages because of various things. Some of the main things that lead to disapproval of loans are such as bad credit history, not abiding by terms and conditions for loan repayments, and many more. Some of the things to consider are;
Loan repayment period
One of the primary things to consider before getting a loan is the repayment period.It would be best if you chose the mortgage with enough repayment period. Enough repayment period means that you can manage to pay the loan within the given period. Many people make a mistake of getting a loan that provides a short payment period and leads them to some financial crisis. Therefore you can choose the best mortgage calculator to help you know the various loan repayments period for multiple types of loans.
Know what you need
Before applying for a mortgage, you need to be specific on what you need to do with the loan. Thatis because getting a loan with a primary objective to achieve is better than planning on the type of property to buy once the loan is approved.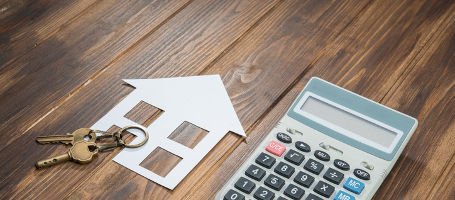 Consider your income
Your level of income is among the first things considered when getting a mortgage. If you do not have a reliable source of income, there are high chances of mortgage denial. Also, you will be required to provide your income on a mortgage calculator before you get other loan details.
Know the type of loan you need
Since there are various types of loans, you need to ensure you apply for the best loan type. That will help you to avoid getting unworthy mortgages that would lead you to financial issues.
Improve your credit score
Most of the loan lenders consider the credit score before approving your loan request. Therefore if you need to increase the chances of getting the loan, you need to build your credit score.
Clear debts
Finally, before applying for a loan, you need to clear the outstanding debts. That is because people with other debts have a low credit score.
By considering the above-discussed things, you will be able to choose theright loan and increase your credit score.
Author's Bio:
I,m deal with finance or mortgage calculator...