Sometimes investors only look for returns before taking an investment decision. They avoid the fact that schemes which are available at higher NAV now with a good track record also sustained the market volatility and started from lower NAV. However, some investors take a smart decision with long-term capital appreciation aim to invest in funds like SBI Equity Savings Fund to generate adequate returns in the future. This scheme was introduced on 25th May 2015 with the aim to maintain moderate exposure to equity and get the advantage of arbitrage opportunities arising in derivative and cash segment. Here are the points suggesting to invest in this scheme to save for the future by investing in equity instruments.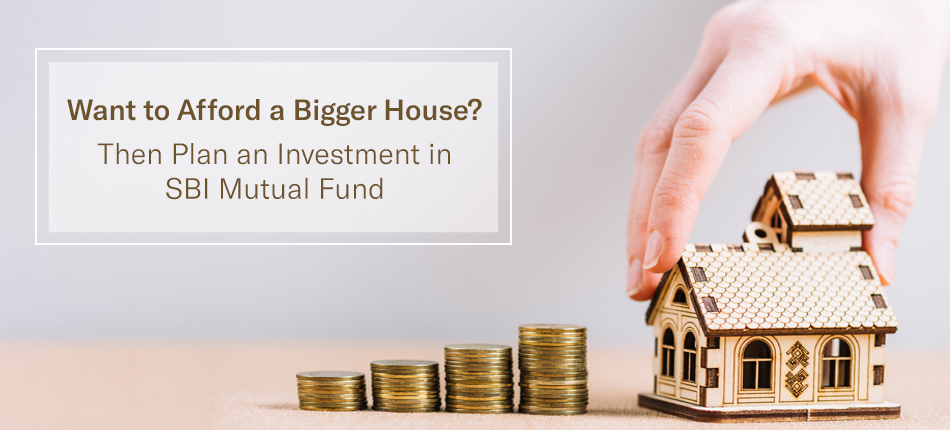 Check Portfolio Allocation
Current SBI Equity Savings Fund NAV is Rs 12.54 (as on 6th Feb 2019) which is quite low to purchase more of units and keep on hold for equity savings in long-term. Focusing on portfolio composition, it has 33.65% allocation in equity, around 28.25% in debt and nearly 38.1% in cash equivalents. From the asset allocation across different instruments, it is sure that the investors are not required to choose different funds to maintain a diversified portfolio. From the portfolio allocation in equity instruments, the major exposure is in large-cap stocks with a growth investment style to produce stable returns. Thus, it is evident that SBI Equity Savings Fund growth has the capability to sustain the market volatility quite easily and maintain exposure to equity instruments for growth opportunities as well. So, you can plan to invest in this scheme for equity savings over a long-term horizon. Apart from this, you can ignore performance in the current market as 2018 has been a market meltdown condition for most of the equity funds.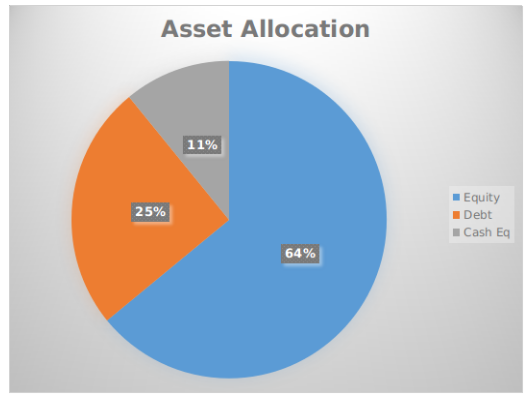 Analyse Risk Measures
As mentioned above from the portfolio allocation, it is sure that SBI Equity Savings Fund G can sustain the market volatility quite well to produce stable returns. The standard deviation of the scheme is 5.96% which is higher than the category and benchmark showing higher volatility during the market fluctuations as compared with the mean value. Even beta of 1.17 shows that the scheme is 17% more volatile than the index. Overall, investors with moderate risk-appetite can choose this scheme for long-term goals.

Know About Fund Managers' Experience
Since inception, Mr Neeraj Kumar and Mr Ruchit Mehta are handling the portfolio of this scheme. Mr Kumar is a B.Com graduate and ACA and Mr Mehta is B.Com graduate, CFA, and MSc in finance. Before joining this scheme, Mr Kumar was working in SBI Funds Management and LIC section. However, Mr Mehta was previously working with ASK Raymond James & Associates Pvt Ltd, HSBC AMC, and Prabhudas Lilladher Pvt. Ltd. Both the fund managers of SBI Equity Savings Fund G are handling some other schemes of debt and equity categories under SBI Mutual Fund as well.
Explore About Sectors and Stocks
The top sectors in the portfolio are finance, technology, automobile, energy, and FMCG; from which, technology and finance sectors are expected to make a positive move further in the future and they are cyclical in nature which can show a positive turn in the favourable market conditions. Coming to the stocks, the exposure to Reliance Industries, Axis Bank, HDFC, HDFC Bank, and TCS show stable return prospects.
Review of Credit Rating
In credit rating, SBI Equity Savings Fund invests 35.35% in unrated papers and takes the risk to generate stable returns with credit rating up-gradation benefits. Further, it invests 11.42% in AA, 6.57% in AAA, 1.46% in A and below rated papers.
Considering all the parameters, it is certain that SBI Equity Savings Fund generate stable returns for the investors by utilising large-cap benefits and credit rating advantage. As this scheme is available at a lower value now, you can invest in this scheme for a long-term to take advantage of the growing market and generate adequate returns.
This article explains the reasons to invest in SBI Equity Savings Fund although it is new to the industry.
Author's Bio:
Dishika is a financial expert at MySIPonline with relevant experience of the mutual fund industry.