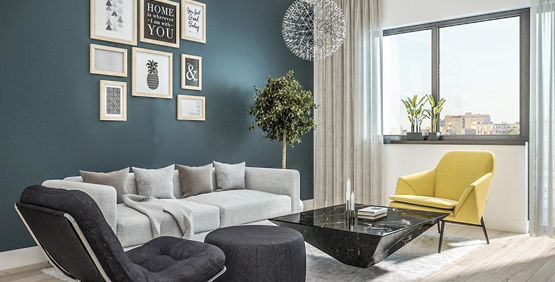 Solid plastering can do wonders when it comes to house painting. Getting your property rendered by the professionals is a huge boon and also makes your paint to last a long time. Still, there are a lot of people who stay away from such rendering services as they have lots of doubts associated with such services and service providers. This article has enlisted several FAQs that will help you go about the hiring of expert solid plasterers:
What kind of preparations must be done to the room before it is given for solid plastering?
This question is frequently asked but the answer never changes. It is quite obvious that you will have to remove all sorts of furniture, furnishings as well as the upholsteries to keep the area clear for working. This is more important at the time of skimming of ceilings. You will mind getting your furniture in a distressed state so it is better to remove from before. In case you have other valuables such as wall hangings or paintings then that too needs to be removed.
Can plastering be done over the Wall Papers:
A common question that is quite often asked the solid plastering plasterers of Albany Creek is whether plastering can be done all over the existing wallpapers. The simple answer to this question is No. This is because you will have to completely remove the wallpaper from the walls before the onset of any kind of plastering. Plastering cannot be done on walls having wallpapers.
Is plastering of walls a messy process?
This is another common FAQ that needs to be addressed to a large number of people. There is no doubt that plastering is a messy process but talking about the extent f its messy nature is that it will prove to be the messiest trade that was ever employed that you can have in your homes! So it is important to cover the adjoining areas with rough sheets so that you do not have to spend hours cleaning them once the plastering is over!
What is the time gap that needs to be left between plastering and painting?
Plastering a wall is not a child's play. It is a sophisticated work that must be allowed to dry by giving it an ample amount of time. So if you wish to paint the plastered walls then you will have to wait for at least 5 to 7 days. Additionally, it is advisable to seal the newly plastered wall before you set to paint it.
Now that your doubts are clarified so you can hire any company offering to do solid plastering in Nundah by keeping certain factors into consideration. At first, you need to look for those plastering contractors who have a lot of expertise. Secondly, you must hire only those who are certified! Getting the certified ones to work for you will ensure great end results. Lastly, you must get a rendering company that fits your budgeting requirements.
Author's Bio:
The author has great expertise in dealing with clients who desire solid plastering or other types of rendering services for their properties. The author loves to write about the same!