Rental properties require adequate security just like homes. It's important not to neglect security of your investment by defending it against criminal attacks. This keeps tenants and their assets safe. Additionally, having a security plan prevents thieves from extensively damaging your apartment or commercial building. Read on to understand how a locksmith can upgrade your rental property security.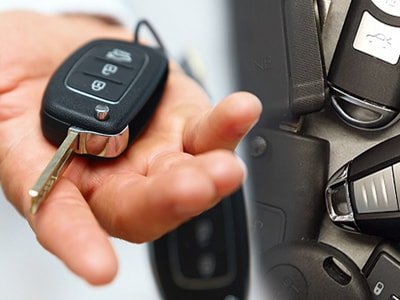 Installing surveillance cameras
The locksmith can install CCTV outside your rental property to keep tenants safe. This security system will offer high definition live video footage of whatever happens around the property. In case of an emergency, the footage comes in handy for evidence. The best thing is that once would be burglars notice that your property has CCTV, they will get mixed feelings about attempting to rob the premises. Additionally, the tenants will always appreciate your efforts to keep them and their property safe.
High-security deadbolts
Most properties have minimum standard locks. Keep in mind that most deadbolts and knobs are easy to bypass by anyone using a lock picking kit or plastic card. The locksmith can replace those regular locks with high-security deadbolts. These have a longer throw and are backed by a more durable strike plate for extra defense. A professional locksmith will help you choose quality locks with advanced features to enhance security.
Keyless entry locks
Do you have a rental property where tenants move in and out frequently? The professional locksmith in Tulsa can install keyless entry locks for convenience and extra security. This is a good gesture because it's highly recommended to rekey or change the locks when a tenant moves out. Luckily, for keyless entry locks, you just have to change the access code when a client leaves. This saves you from buying new locks or expenses on rekeying including the labor costs.
Door reinforcements
It's essential to have a professional locksmith schedule a security audit. This will enable discovering any flaws with the doors on your property. Some might have got weak over time. Weakened entry doors put tenants at risk of losing their property to burglars. These can easily break through the door using sheer force. Luckily, the professional locksmith can make necessary reinforcement to your doors to make them harder to open with a mere kick or body slam.
24/7 customer support
A reliable locksmith offers 24/7 support to property owners and tenants. In case of any security concern, you or the tenant can easily voice their concern to the locksmith to come and rectify the issue. Luckily, the locksmith is accessible any time of day. This eliminates the worry of spending long worrying about the property's security in case of a breach.
Bottom line
It's very important for a property owner to ensure that tenants and their property are safe while living in your building. The best thing to do is to team up with a professional locksmith to take care of appropriate security measures. These might include installing CCTV, high-security locks, or offering 24/7 customer support. All your tenants will have peace of mind and appreciate your effort to keep them safe.
Author's Bio:
James Dean is a content handler and blogger who loves to write on the quality of topics like commercial and residential, Home improvement recycling for their readers and followers. Dean has a fantastic ability to make the most complex subject matter easy to understand.