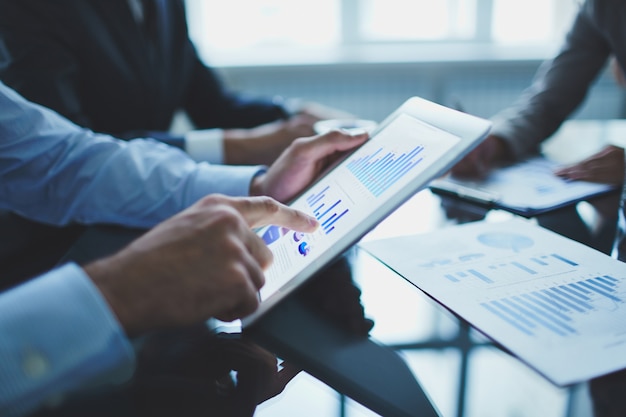 Asset management firms need to keep replenishing their lead pipeline to improve their chances of securing investors. Digital marketing has emerged as one of the most effective ways of generating leads. A most compelling reason to invest in a holistic digital marketing strategy is to leverage the ROI it offers. Digital marketing for asset management firms is more than just generating leads. It enables asset management firms to create brand recall and engage with customers. Thanks to digital marketing, even smaller asset management firms can start competing with their established competitors. More than 50% of digital marketing professionals in asset management firms had documented a strategy for the next couple of fiscal years, according to a recently conducted survey.
However, digital marketing professionals in asset management firms are always looking to further optimise their campaigns. Here are some top tips for asset managers to increase digital marketing ROI:
Utilise SEO techniques:
It is widely accepted that organic search has the potential to offer the best possible ROI compared to other digital marketing activities. Most web searches today are directed by search engine optimisation (SEO) strategies put in place by website managers to position their brand or business at the top of the Google search result list. This manipulation strategy is well worth your investment. It works well for local and international businesses alike. It improves brand visibility and increases website traffic by assigning a higher ranking to your website containing keywords from the search, implying further exposure.
Retarget your audience:
Display advertisements related to your business on other websites showing information about the same product or service to those web users who have been part of your consumer base before. This is a remarketing tactic used for compelling window shoppers to buy the product or service from the brand they are familiar with.
Studies have revealed that retargeting can raise ad engagement rates by about 400% and that it can be a boon to asset management firms using digital marketing.
Leverage search ads:
Search engine tools such as Google and Bing can be excellent options for generating leads almost immediately. Their user-friendly interfaces and expansive insights enable a digital marketing professional to continuously optimise campaigns. For instance, using Google Ads, a firm can position hyperlinked text ads of its business website at the top of Google search results, attracting potential customers to its brand. This feature helps to specifically target relevant audiences and show them appropriate business-related ads, customised even according to age, location, and preferred times of the day. As an asset manager, one can administer and supervise every detail of the ad campaign – from the frequency of clicks on the ad on a particular website to the number of app downloads per ad. This helps determine which aspect of the digital marketing strategy requires more input, to maximise ROI.
Use marketing automation platforms:
Automation has proved beneficial to 63% of the companies surveyed by xx. Marketers can plan, coordinate, monitor and evaluate their marketing campaigns using marketing automation platforms. Marketing automation platforms enable asset management firms to manage multiple marketing campaigns across marketing channels seamlessly. Automated messages can be sent to customers and prospects via means such as email, chat and text. According to research by a leading technology website, almost 80% of the marketing professionals surveyed admitted that marketing automation enabled them to increase the number of leads for their business. The same research revealed that 77% of the respondents believed that marketing automation had helped them record a higher number of conversions. Thus, marketing automation can significantly improve digital marketing ROI for asset management firms.
Create winning social media campaigns:
Social media platforms such as Facebook and Twitter would enable digital marketing professionals in asset management firms to target prospective investors and engage with them. Digital marketing teams can share informative visual and written content through these platforms.
LinkedIn would be a vital tool for asset management firms using digital marketing. Asset management firms can share white papers, research reports and thought-leadership articles. They could also generate high-quality and relevant leads using the platform.
The transition from following traditional marketing practices to managing digital marketing dynamics would involve significant investment in the form of employee training, management mandates, technology adoption and change management. However, asset management firms need to incorporate a rapid learning curve to use digital marketing to generate strong growth opportunities.
Author's Bio:
I am an explorer, blogger, traveller and a creative thinker. I am exploring the world with my creative vision to learn more and more about this optimist world.